Wait, Why Did Kourtney Kardashian Go Undercover?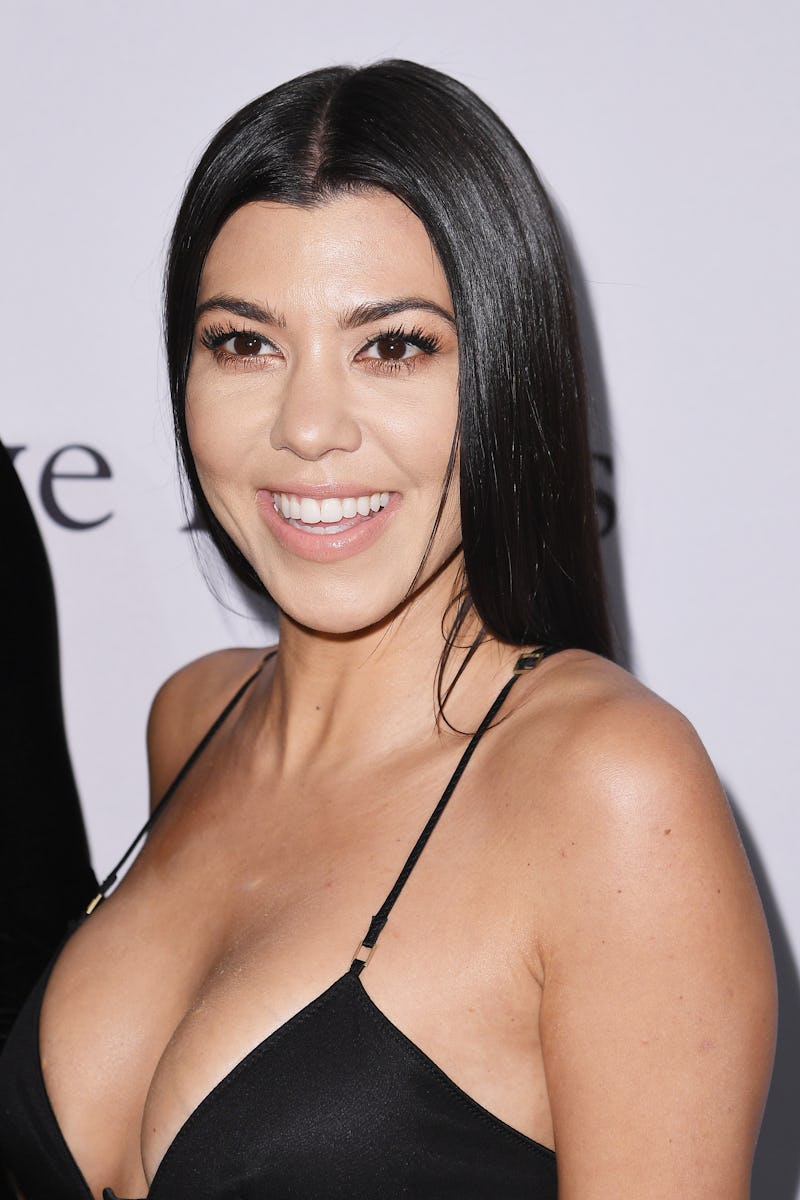 Kevork Djansezian/Getty Images Entertainment/Getty Images
Get ready to be confused. On Friday, April 21, Kourtney Kardashian went undercover as a news reporter, and you literally aren't going to recognize her when you see the pictures. The reality star, who recently celebrated her 38th birthday, was spotted in Hollywood, California along with a television crew, and seriously, the eldest Kardashian looked absolutely nothing like herself. She wore a blonde wig with long bangs that concealed her forehead and masked her natural brunette locks. She also donned a navy blue suit, a red scarf around her neck, and even a prosthetic nose to conceal her real identity. Kardashian was also carrying around a microphone as she reportedly pretended to be a journalist from a local news station and interviewed strangers that she ran into on the street.
Although fans don't know for sure just yet, multiple sources are speculating that Kardashian was actually not doing this as a stunt for her own show, Keeping Up with the Kardashians, but that she may be shooting a Jimmy Kimmel Live! sketch. According to Daily Mail, the late-night comedy show films close to the location where Kardashian was spotted. Not only that, but the show features a popular segment where celebrities dress in disguise and ask random strangers their opinions on fictitious news stories, in the hope of catching someone in an ill-informed a lie.
On Twitter, Kardashian confirm that it was, in fact, her in underneath that costume when she shared a shot of herself in character (and also sporting a Snapchat bunny filter).
Now, I'm a regular viewer of KUWTK and a loyal follower of the whole family on social media, but wow... I definitely didn't recognize Kardashian when I first saw these photos of her in disguise — especially from the side. Between the bangs and the wig, she literally looks like a different person.
Whatever show Kardashian was shooting this sketch for, it will undoubtedly be good, and something fans won't want to miss. I mean, Kardashian is downright hilarious in general, so just imagine how much funny she'll be in costume and (hopefully) teaming up with a comic like Kimmel.