Kris Jenner Documented Her Own Mammogram & Wants You To Get One Too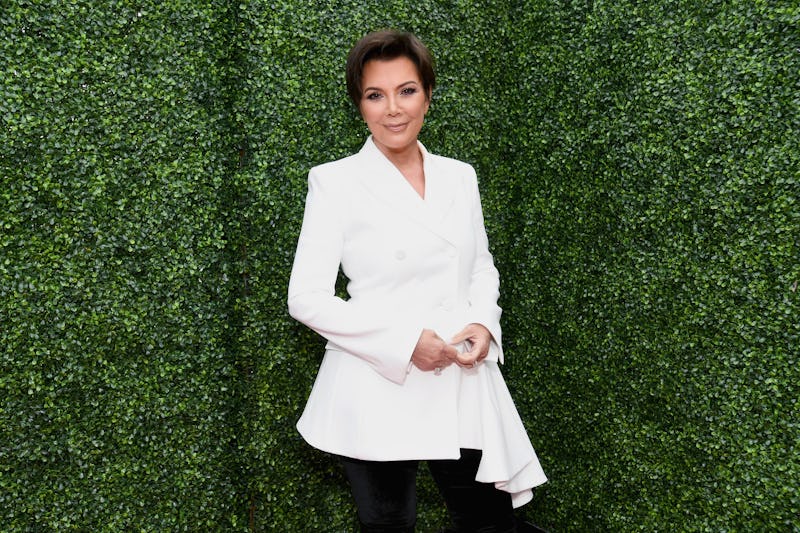 Emma McIntyre/Getty Images Entertainment/Getty Images
Ultimate momager and KUWTK star Kris Jenner documented her mammogram on Instagram on Wednesday morning — and for an important reason. In her caption, Jenner referenced her own mother's battle with breast cancer, urging her followers to stay on top of their breast health. "It's so important and can save lives," she wrote, giving fans a crucial (and let's be real: easily forgotten) reminder to stay on top of their breast tissue.
Jenner wrote of her mammogram, "I spent my morning at Cedars Sinai Medical Center with this little baby today... just reminding everyone to go get their Mammogram!! So important and can save lives. My Mom MJ is a breast cancer survivor and so are dozens of my friends. Do this in honor of your loved ones I know all of us have someone in our lives who have dealt with cancer. Love you guys!!!"
Then, in a followup Instagram, Jenner also talked about the breast ultrasound that she had, as well. She wrote,
Ok guys, thank you for all of your comments about my mammogram... so after i had the mammogram this morning I also got a breast Ultrasound with this machine, just to double triple check..this took about 15 minutes each side and gets under the arm, breast and nearer the chest in the middle ... didn't hurt at all just some pressure...and very thorough...some of you mentioned even more extensive testing so i thought i would share.
Even though mammograms are a really common procedure, Self reports that other testing (like a breast ultrasound) is less well-known. The American Cancer Society suggests that women over the age of 40 should undergo annual breast cancer screenings via a mammogram.
As for a breast ultrasound, though there isn't a standard annual recommendation for them, ultrasounds can be used to supplement a mammogram by "detecting breast cancers that may not be visible with mammography," according to Radiology Info. The best thing to do is to talk to your doctor about whether or not you need to start getting an annual mammogram, and whether it seems appropriate for you to get further breast health screenings.
Jenner's post dedicated to her mother isn't the first time she's shown her love for her mom, M.J. In a KUWTK episode, Jenner became emotional when her mother asked her what her biggest fear was. "I don't want to say it," she said, then said, "losing someone," and walked out of the room.
In general, Shannon lives a much more quiet life than her daughter and granddaughters. She lives in San Diego and runs "Shannon & Co," a small store that she founded in 1980 that sells children's clothing. Of her preference to being alone over the drama that can take place with her family in Los Angeles, Shannon said to the Daily Beast, "You have this wonderful quality time to watch whatever you want to, eat whatever you want to, wear whatever you want to, and no one is going to tell you anything."
She added, "If I didn't have the store, I would probably spend more time up [in Calabasas with family]. I want to keep my little house as my haven, because then you have some place to run to."