Kris Jenner Isn't Happy With Caitlyn's Book On 'KUWTK'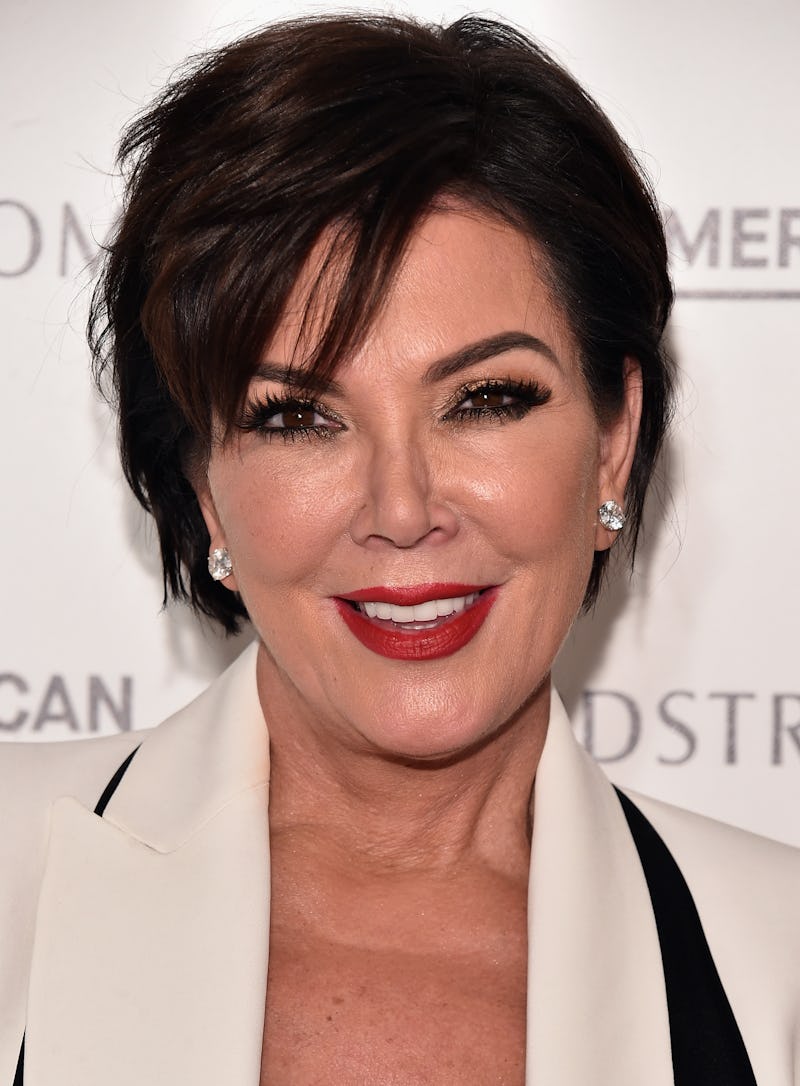 Alberto E. Rodriguez/Getty Images Entertainment/Getty Images
It's been two years since Caitlyn Jenner publicly spoke about bing transgender, but her family is still adjusting to the change, including her ex-wife, Kris Jenner. Over the past couple of seasons of Keeping Up With The Kardashians, we've seen Kris react to Caitlyn's transition and, although it hasn't always been easy for her, she's tried to make the changes in their relationship as smooth as possible for her daughters. But on Sunday night's new episode, Kris Jenner read Caitlyn's new book, and her reaction was not a positive one.
UPDATE: During a April 24 appearance on Good Morning America, Caitlyn responded to Kris' reaction to her book and said, "First of all, I think the book is extraordinarily honest and it is my perspective. And obviously when you do a book there are different opinions. I have a lot of friends — know the truth and know what I've been through and know the whole situation. Hey, it's a reality show. It is drama, but I'm just kind of sorry that she went down that road. But she's a good person and have had 23 great years together and raised wonderful, phenomenal kids."
EARLIER: At first, it seemed like they were making a few steps in a very positive direction. Like Kris explained to the cameras, she doesn't see Caitlyn often, so when she does, she has to adjust all over again. But even though Kris felt a little iffy about it, they got together for facials and chatted over wine, and all seemed to be good. They reminisced about the days that Caitlyn used to steal Kris' makeup and blame it on the kids, and it seemed like everything was going really well. But then, it all basically exploded when Caitlyn gave Kris a copy of her new book, Secrets of My Life, to her to read.
When Kris went to see Kim, Khloe, and Kourtney, she opened up about her feelings about the book, and, according to Kris, the only good thing Caitlyn wrote about her was that she was good at being social at parties. Kris also added that Caitlyn claimed that Kris always knew that she was trans, which Kris claimed wasn't true. Caitlyn's rep had no comment for Bustle on Kris' reaction to the book.
At this point, Kris announced that she was done with Caitlyn, for good. After everything Kris and Caitlyn have been through, it'd be heartbreaking to see even their friendship come to an end — but Kris totally has to do whatever's right for her, too. Hopefully, they'll be able to work things out someday and find a way to peacefully coexist. Since they share daughters Kendall and Kylie, they're in each other's lives forever.