Kris Jenner Got Real About One Of Her "Biggest Regrets In Life" In A New Inteview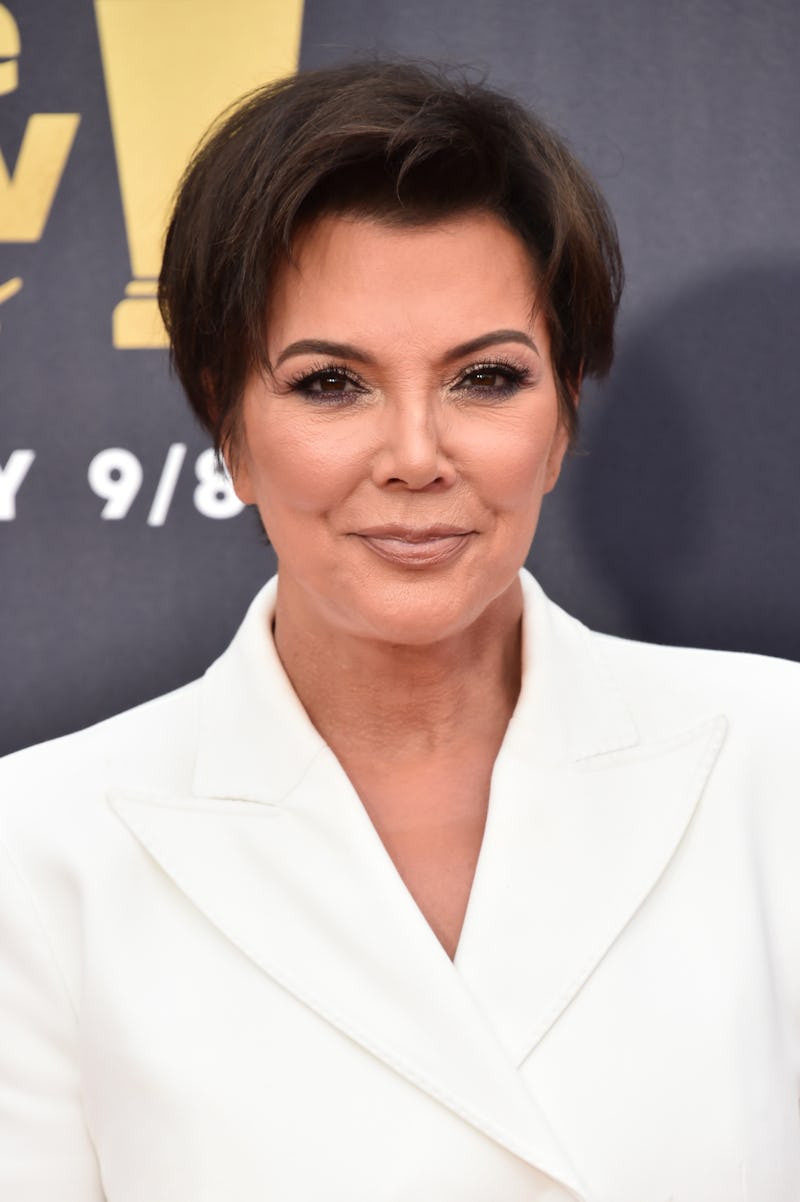 Alberto E. Rodriguez/Getty Images Entertainment/Getty Images
Apparently Kris Jenner isn't holding anything back in her latest interview. As Us Weekly reported, Kris Jenner opened up about cheating on Rob Kardashian Sr. in an upcoming interview on the series OBJECTified with TMZ's Harvey Levin. And she got super honest about how her choice affects her to this day.
While her interview will air in full on Sunday, July 15, a sneak peek revealed one very personal topic that the matriarch is discussing: her relationship with the late Kardashian. Per Us Weekly, she told Levin, "I married Robert when I was 22 years old and I had gotten pregnant on my honeymoon. I had the happiest life you could've dreamt about." Jenner continued to say that, while she was happy, she also questioned the couple's relationship at times. "But when you're in something, sometimes people think the grass is always greener and that was, like, what I think I went through at some point," she said.
This thought process is what led Jenner to cheat on her then-husband, a fact she revealed in her memoir Kris Jenner ... And All Things Kardashian, per People. Based on her most recent comment about the issue, it's safe to assume she's not happy about how it went down. She told Levin that she was not "proud" of what she did when asked about her infidelity, and said, "When I look back on it now, probably one of my biggest regrets in my life is that that marriage fell apart."
This bout of infidelity is what ultimately led to Jenner and Kardashian's divorce, according to Entertainment Weekly. Her ex was the one who actually filed for divorce, a decision that was "devastating" to her, as she continued to say in her interview. As Us Weekly reported, the couple was married from 1978 and 1991 and they, of course, share four children together, Kourtney, Kim, Khloé, and Rob Kardashian. Interestingly enough, the Keeping Up With the Kardashians star previously opened up about some of the regret she felt when talking about her first marriage.
According to The Daily Mail's New You magazine (obtained via E! News), her split from Kardashian was one she still regrets. "The one regret, if I had to do it over, would be divorcing Robert Kardashian," she said. But she also clarified, "But then there wouldn't have been Kendall and Kylie, so that's the way I look at that. I don't have a lot of regrets."
As previously mentioned, Jenner admitted to the affair in her memoir. She reportedly wrote about the decision to have an affair with a producer named Ryan, per The Mirror, "Robert had been the only man in my life since I was 18. I don't know why I was having a mid-life crisis at 30, but I was."
After the book was published and the admission revealed, this drama obviously became a big focal point on KUWTK. In particular, Kourtney had a very hard time dealing with what her mother did. On the 2012 episode, the eldest sibling said that she couldn't wrap her head around why her mom would do such a thing to her dad, which left Jenner heartbroken over the fact that her daughter couldn't try to forgive her. In classic KUWTK fashion, though, the two eventually made amends when the matriarch gave her daughter a present in honor of the impending birth of her own daughter, Penelope, and Kourtney vowed to communicate her feelings better.
The KarJenner crew is known for getting super real when it comes to even the most personal things in their lives (even if it causes some short-term strife between them). But that honesty is exactly what makes all of their fans want to keep up with whatever is going on in the famous family's lives.