Krispy Kreme's Original Glazed Has A St. Patrick's Day Twist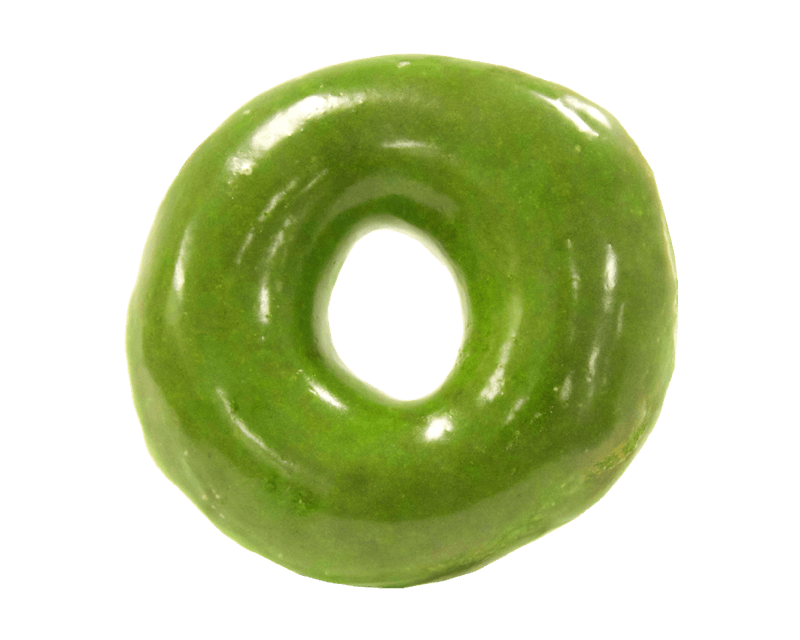 Courtesy of Krispy Kreme
Americans have never been shy when it comes to dyeing things green in honor of the patron saint of the Emerald Isle — and for those with a sweet tooth, I have some excellent news: Krispy Kreme is serving green doughnuts to celebrate St. Patrick's Day. Joining other unnaturally-hued items such as green beer, shamrock shakes, green bagels, and even green rivers, these tasty treats are a festive take on the doughnut purveyor's iconic Original Glazed. Be warned, though: Blink and you'll miss these limited edition viridescent treats, which are available for just one day. You guessed it — Friday, March 17. If you think about it, this is probably the only time of year that you will be able to match your doughnut to your clothes — though there's no word yet on if these treats help you avoid a Leprechaun's pinch.
The cleverly renamed O'riginal Glazed doughnuts (get it?) are made with a "specially formulated green dough," so that when you take a bite, it's not just the icing that's green; in true St. Patty's Day spirit, the doughnut will be green the whole way through. Thankfully, Krispy Kreme has not tinkered with the taste of the pastry, so you still know exactly what you'll be getting.
If you're wondering why you always see so much green on St. Patrick's Day, the popular color harkens back to the original Catholic feast day. March 17 honors the death of Saint Patrick, the 5th Century missionary who worked to covert Druid pagans to Christianity. While it is believed that blue was originally emblematic of the holiday, green became symbolic of the three-leafed shamrock St. Patrick used in his teachings of about the Holy Trinity. The green in the Irish flag and the country's nickname "the Emerald Isle" also contributed to changing the official color of the day to green. Traditionally, the restrictions of Lent are lifted during St. Patrick's Day, which may account for its boozy reputation.
Since the holiday spread across the globe in the 1700s, it has evolved into a broader celebration of the culture and history of Ireland. Today, we mark the day with parades, Irish music, raucous partying, and, of course, wearing green and the symbol of the shamrock.
So go ahead — pin some clovers to your jacket and celebrate with all the green foods you can handle. Doughnuts may not be a traditional Irish dessert, but when paired with whiskey, they come pretty close.