This Timeline Of Kristen Bell & Dax Shepard's Relationship Will Make You Say "Aww"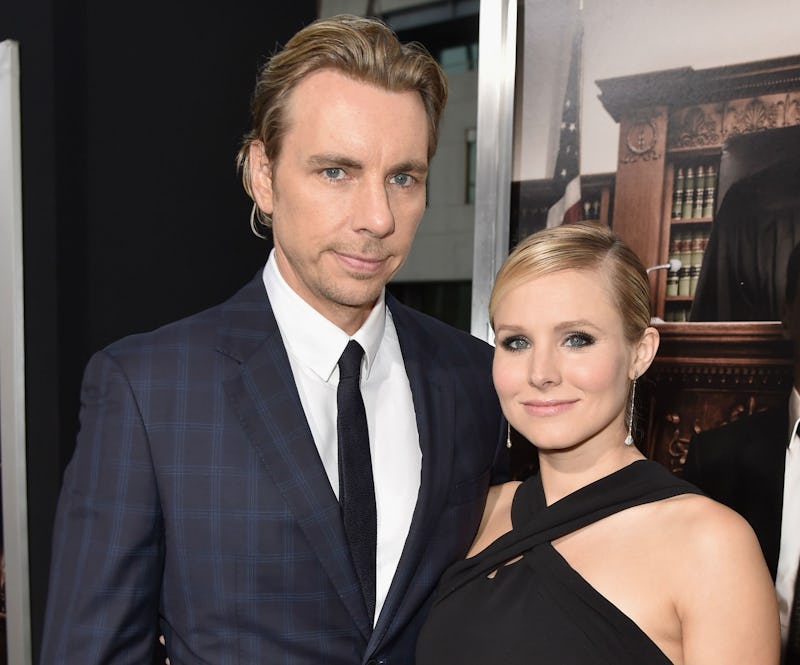 Kevin Winter/Getty Images Entertainment/Getty Images
You know them, you love them, and there's a pretty good chance that you aspire to be just like them. Or find friends just like them, at the very least. They're so damn cute, like, all the time. Case in point: Kristen Bell and Dax Shepard's relationship timeline. It's basically overflowing with cute moments, starting from when they first met back in 2007.
When Bell and Shepard were starting to get to know each other, they quickly realized that they were very, very different. "He was a drug addict and he was wild, and I was very much a good girl who went to Catholic school," Bell revealed to Flare in November 2013.
Shepard echoed those sentiments during an interview with Playboy, adding that his wife is definitely "a good girl. She grew up very Christian, went straight to college, did great in school and started work immediately," he told the publication. "She's charitable and philanthropic and rescues dogs. So when we met, our backgrounds were opposites."
Despite their differences, Bell and Shepard have managed to make things work for more than a decade now. It's actually kind of hard to imagine them not being together. Did the world even exist before then? Did *love* even exist before these two coupled up?
Kidding, of course. Kind of. Decide for yourself after reading Bell and Shepard's relationship timeline below.