Kristen Bell Proudly Wore Butt Pads To The Globes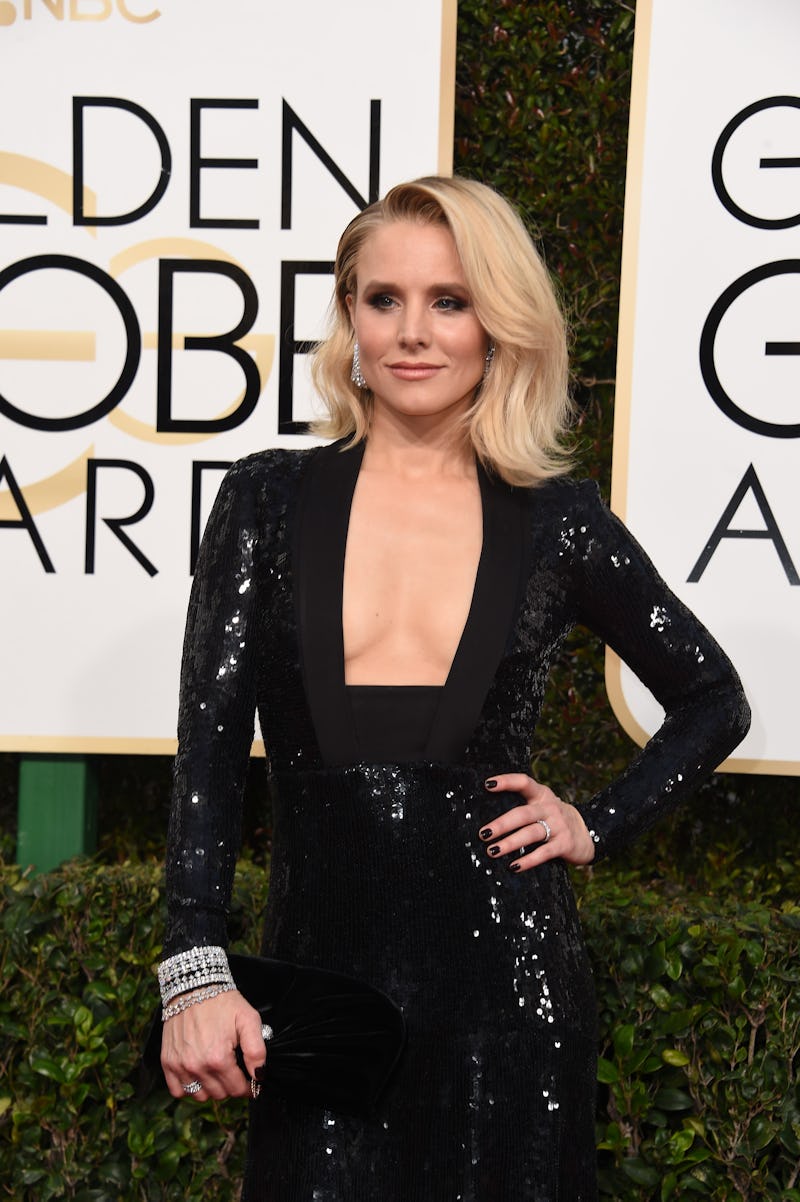 VALERIE MACON/AFP/Getty Images
Little is au naturale on the red carpet. No one's playing dumb here; heightened HD beauty is what we came for, those larger than life looks that inspire, weave some magic, build an illusion, etc. And then we break it down via the juicy details, à la Kristen Bell's butt pad reveal on Instagram. Larger than life, very literally.
I'll say it: This is potentially the best thing to come from last night's Golden Globes. Viola's tribute to Meryl and Meryl's tribute to art will live forever in my heart, but the image of Bell flashing her enhanced granny pants? That's the iconic shot. Snapped from Globes prep, the photo eliminates any question about the situation, and illuminates just how much goes into getting red-carpet-ready in the best way, with Bell in a flannel and neon purple arrows pointing at her butt pads. And while this trick might not be rearing (eh) to make its way into the everyday, you've gotta admire Bell's dedication to doing the absolute most for her black sequined Jenny Packham dress.
Given that Bell served fire with every red carpet look last night, maybe the butt pads were her confidence booster. Too big to fail, etc.
And the truth that lies beneath:
Her Instagram story is full of equal gems of walking people through the process, like her first entrance:
And foil-centric skin prep:
Quick pit stop to stay alive:
And picking out jewelry straight from an emoji dreamland:
Beloved for her funnywoman antics, the Good Place star may not have won any globes last night, but at least she brought her own.
Images: kristenanniebell/Instagram