Kylie Jenner Gets Her Own 'KUWTK' Spinoff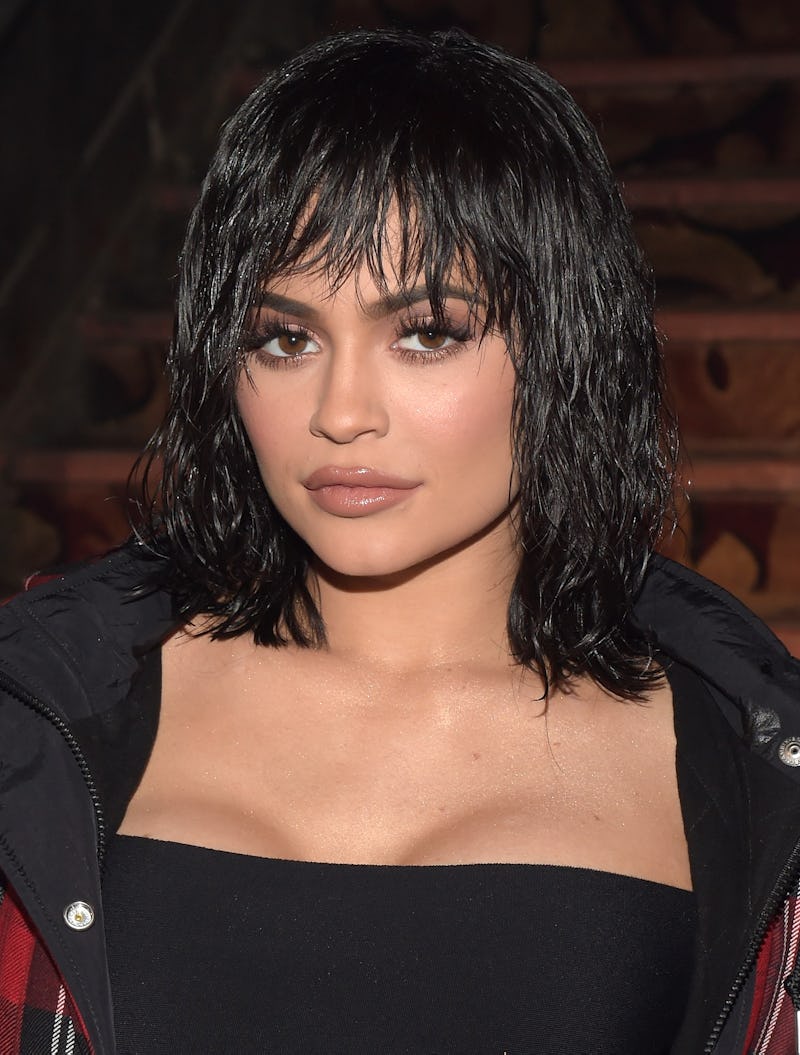 Jason Kempin/Getty Images Entertainment/Getty Images
Kylie Jenner fans probably feel like they know her well. The 19-year-old reality star appears regularly on Keeping Up With The Kardashians, and when the cameras aren't rolling, she documents her life extensively on social media. Jenner has over a 100 million followers on Twitter, Snapchat, and Instagram, and it's rare that a day goes by without the star posting on at least one of these platforms. However, apparently, there's still more to learn because Kylie Jenner's is getting her own series, Life of Kylie, which will be a unique look at the teenage reality star, designer, and cosmetics company owner's life.
While KUWTK viewers are familiar with Jenner's public persona, the new show promises to be a more candid look at the star's life. According to E! News, the show "will expose a personal, more intimate side of makeup entrepreneur as she manages her celebrity persona, multi-million dollar company and, well, just being a teenager."
Sure, everyone can catch Jenner's fashion updates on Instagram or follow her nights out on Snapchat, but this is a chance to see the star truly being herself in personal and professional life. It's hard enough being a teen without the stress of running a cosmetics empire and maintaining a fashion icon status, and if you're curious how Jenner juggles these responsibilities with normal teenage life, this show will be sure to have some answers.
Jenner also wants the show to give back to the fans. "These couple years have been such an incredible journey with the support of my fans," Jenner told E! ahead of the series announcement. "This show will allow me to give them a peek inside all of the exciting things I am working on as well as some personal time with friends." For those who have been fans of Jenner throughout KUWTK and the launch of her makeup line, the 8-episode series will be a way to continue to follow the star.
These past few years have been a particularly busy time for Jenner, and the show will have plenty to cover. As far as professional life, in addition to her makeup brand, Jenner and her sister Kendall Jenner launched an app in 2015 called "Kendall & Kylie" and the stars premiered a clothing line alongside it's release. It would be cool if the show gave a glimpse at some of Jenner's charity work, too; she is an ambassador for Smile Train, works with the Make-A-Wish Foundation in Los Angeles, and started the #IAmMore campaign against bullying.
The series premieres on the E! network, and execs seem confident that fans will enjoy the deeper look at Jenner's life and work. "Kylie's beauty, business savvy and fashion icon status have made her one of the most famous and successful young woman on the planet," Executive Vice President, Programming & Development Jeffe Olde said in a press release. "Kylie has achieved so much at such a young age and we know the E! audience will be thrilled now that she is ready to share an inside look at her everyday life."
Relationships with family and friends will take center stage on the series, including Jenner's friendship with Jordyn Woods. Other pals might make an appearance, as well as some of the Kardashian-Jenner fam.
Even those fans who feel all caught up with Jenner might learn something new from the show's behind-the-scenes look. The series premieres in the summer, and all eyes should be on Jenner's social media for further updates.