Kylie Jenner Wears The V-Day Collection So Well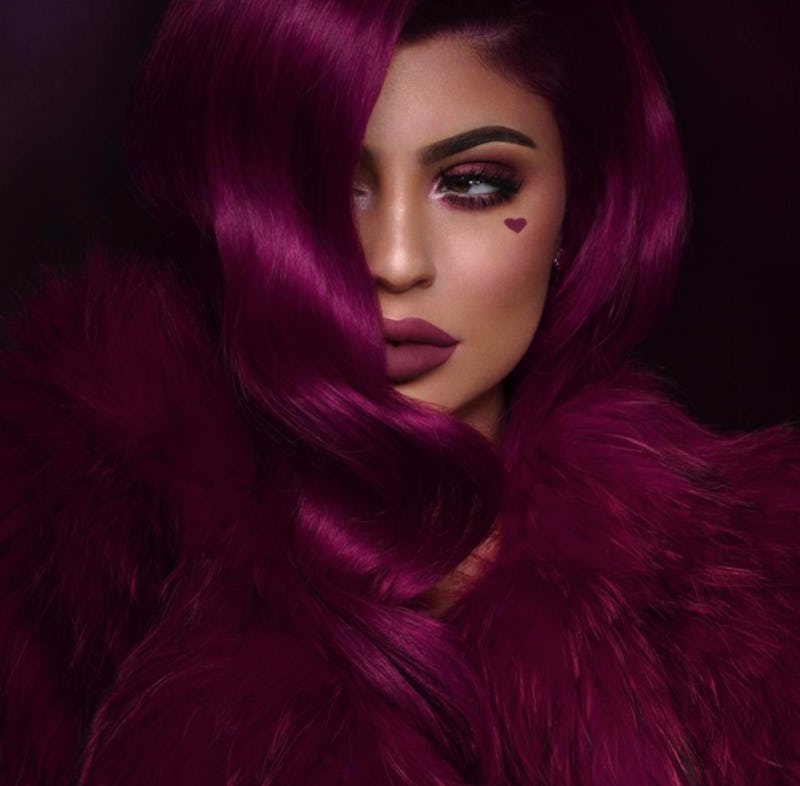 kyliecosmetics/Instagram
This business mogul never disappoints. Whether she's launching super cool merch with her face on it or dropping new makeup, you're going to want to get your hands on whatever she's dishing out. After revealing her upcoming Valentine's Day collection, she's started showing just how incredible these new products look once you put them on. Photos of Kylie Jenner wearing the Kylie Cosmetics Valentine's Day Collection proves how versatile it is. No matter what kind of date night beauty you're going for — she's got you covered.
She's releasing new lippies, eye shadows and more at exactly 6 p.m. ET/3 p.m. PT on Feb. 2, and you've got to be online the moment these drop if you want a chance at getting them in your cart. These items are going to go quickly, and I know exactly why. Jenner showcased that you can create several different looks with these items, so you're not stuck with a certain "classic red lip on Valentine's Day" kind of thing if you don't want to be.
Going for a vampy, burgundy makeup? You can def do that with these products. Would you rather go super sweet and all decked out in hot pink? She's got just the colors for you! Because seriously, is there anything Jenner can't do?
Dark berry colors will take your glam to another level on Feb. 14.
Here, Jenner's wearing the brand new Head Over Heels Lip Kit along with several of the shades from her Kylie's Diary palette.
And you'll be looking oh-so sweet in bright hot pink.
Want to get Jenner's makeup? You'll need the High Maintenance lippie and Make Me Blush Kyshadow to bring this moment to life!
The Head Over Heels Shade can be found in a full-sized Lip Kit and shopped on its own. But, you can also find it in the Mini Lip Set.
The Mini Set actually has a whole range of colors you're sure to love.
The set is where you can find the bold pink-colored High Maintenance lip shade, too.
As far as those shadow shades, you can count on Kylie's Diary to deliver!
It's full of gorgeous hues.
I mean, for real. Just look at these.
Basically, you can get whatever kind of glam you desire with the items in this range. Jenner demonstrates how you can achieve vampy or bold beauty in the photos above, but there's also the opportunity to rock a classic vibe, go fun and peachy or go full-on romantic when you shop any of these eye shadow and lippie duos.
I'm telling you. When it comes to this collection, she thought of everything!