The Internet's Losing It Over This Kylie News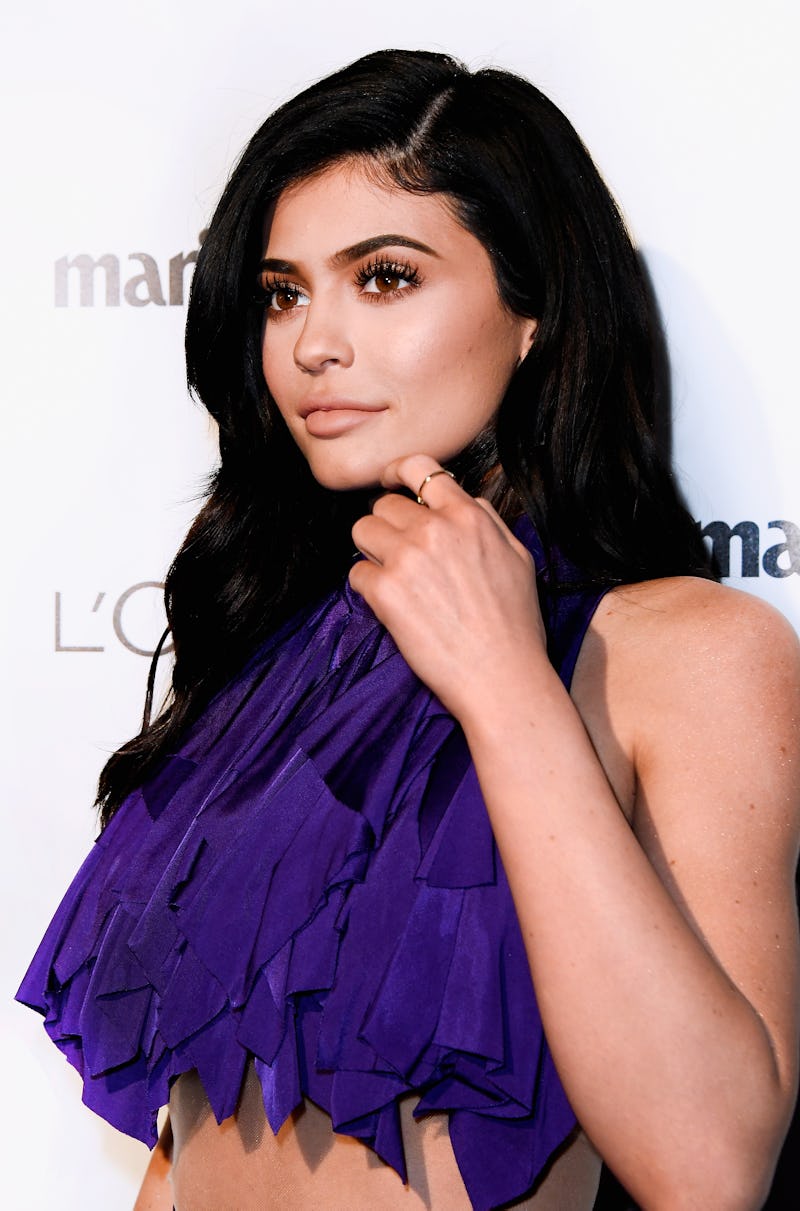 Frazer Harrison/Getty Images Entertainment/Getty Images
Oh, a day in the life of Kylie Jenner. One minute she's vacationing in Costa Rica and the next she's back to business. Dropping makeup collections, posing to be made into a wax figure — you know, the usual. Wait, what? You read that correctly. Kylie Jenner's getting a wax figure made, and the Internet is predictably freaking out about it.
Of course, it seems like pretty much anything Jenner does is newsworthy. If she steps out wearing a new ring, cue the engagement rumors. If she has lunch without rumored boyfriend Tyga — everyone's wondering aloud if they're broken up. In that way, the girl just can't catch a break. So, naturally, when she announced that Madame Tussauds was creating a wax figure in her image via Snapchat, people went nuts.
Some people on Twitter were stoked to hear the news. But then there were those who questioned what Jenner did to deserve her own wax statue in the first place. Let me just say — living your life in the limelight like this makes you worthy of being commemorated, if you ask me. Besides, Kendall Jenner and Kim Kardashian already have wax figures of themselves. If that's the case, you can't leave Kylie out of the equation, you know?
Here she is practicing her pose.
The process of getting recreated in wax is pretty intense!
Jenner will forever be apart of Hollywood.
1. Super Exciting
More exciting than Bey having twins? Then, this is a majorly big deal.
2. Shade
It's nothing Jenner can't handle.
3. Whoa
Pretty insane, huh?
4. So Many Questions
Well, she sure does keep us entertained.
5. Eye Roll
Some people online are rolling their eyes about this whole thing. But, I don't know what's so surprising about Jenner's wax figure. I mean, the girl's a pretty big deal.
6. Goals
Jenner's constantly motivating people to reach new heights.
7. So Ready
She's only just teased the wax figure, and people are ready to see the final product. I can't say I blame them!
8. But, Why?
Some people are shaking their heads and wondering why? And my question is, "why not?"
9. So...
Yeah... that happened. Like I said, just another day in the life of Kylie Jenner.
10. Shook
Whether your reaction is positive or negative, it's going to be hard to handle this major news!
11. Exciting
Can you imagine what it must be like to have your own wax figure? I imagine Jenner had a similar reaction as her fans who freaked out!
So, who's already planning a trip to see Jenner's statue IRL?