Kylie May Have Just Tweeted A Kylighter Clue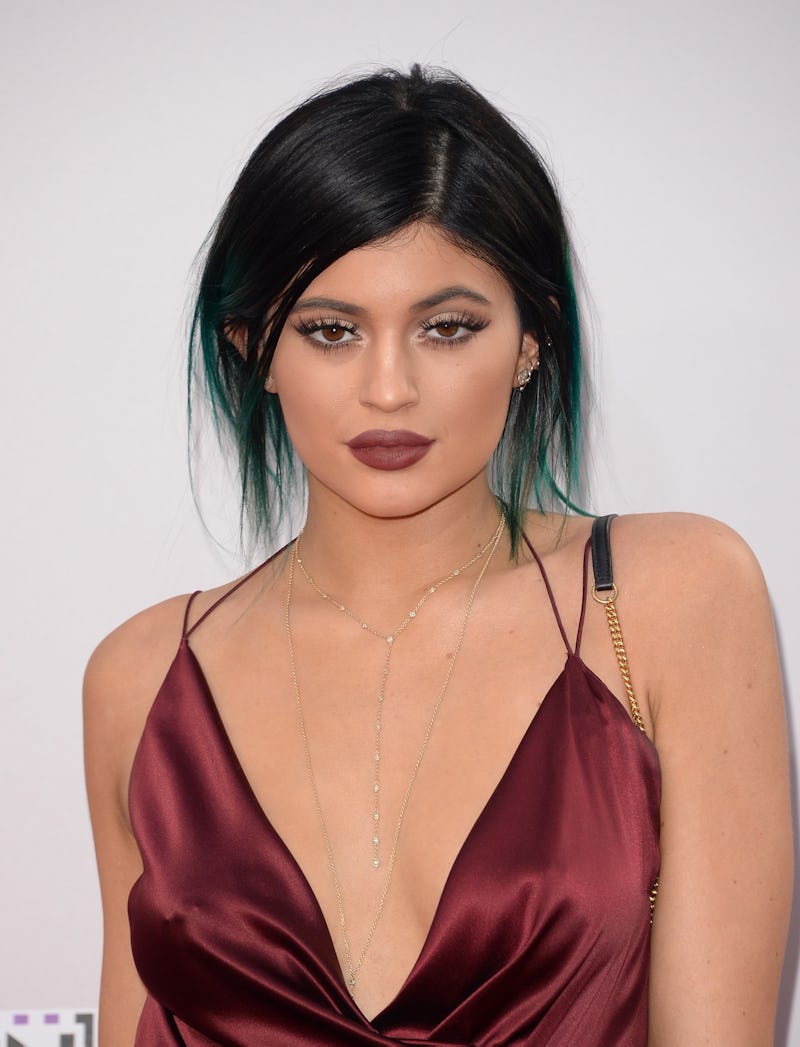 Jason Merritt/Getty Images Entertainment/Getty Images
On Jan. 23, 2016, the United States Patent and Trademark Office showed that Kylie Jenner filed for a trademark on "Kylighter." According to the site, the trademark would apply to everything from "face and body highlighter cosmetics" to "cosmetic brushes" and kits.
Since then, there's been plenty of speculation on the matter. In July 2016, Bustle confirmed that "the 18-year-old reportedly registered a trademark for the name "Kylighter" on June 23, according to the blog Kylie Lip Kit, which is not affiliated with Jenner's brand Kylie Cosmetics. Jenner keeps emphasizing July being a pretty huge month for Kylie Cosmetics, so is a custom highlighter the first non-lipstick product we're going to see this month?"
"Considering that the star frequently shows off a luminous highlight on Snapchat and Instagram (please find Exhibit A, above), there's a good chance that her illuminating formulas could be launching quite soon. Stay tuned for updates as they become available," reported PopSugar in Dec. 2016.
As you can see, there have been plenty of theories, but not much in the way of response from Jenner herself. Until now, that is: Jenner just responded to a fan tweet involving her highlighter, and it seems like she definitely has something in the works. Here's the fan's tweet:
And here's Jenner's response:
Of course, she neither confirmed or denied the highlighters, but something about her "OoooooOooooOo" and the fact that she's already registered the trademark is suspect — in the best possible way, of course.
So, will Kylighter become a reality? Only time will tell, but keep watching Jenner's social media for clues.