Here's What To Know About L-Theanine, The Supplement Taylor Swift Takes For Anxiety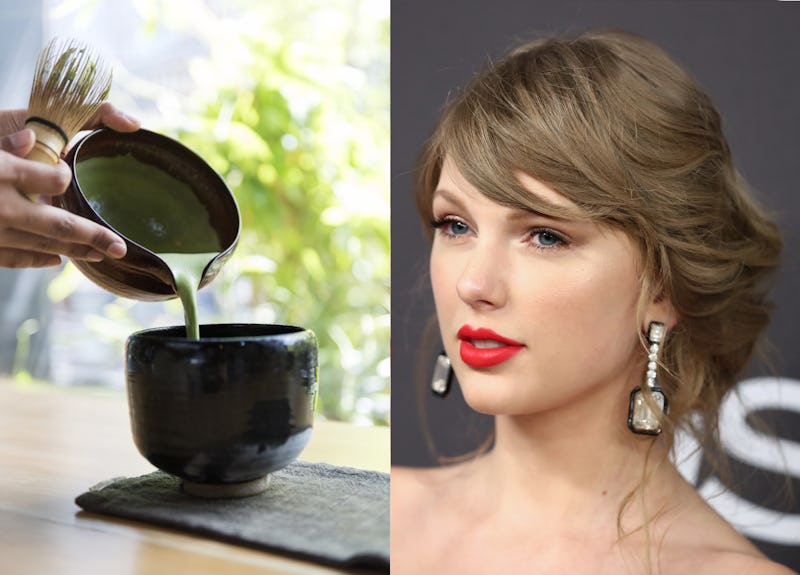 Rawpixel.com/Shutterstock/Rich Fury/Getty Images Entertainment/Getty Images
In Taylor Swift's recent essay for Elle, "30 Things I Learned Before Turning 30," the singer revealed many things about her life, but one surprising discovery is that she's a fan of particular supplements. "Vitamins make me feel so much better! I take L-theanine, which is a natural supplement to help with stress and anxiety," she wrote. L-theanine isn't a new thing, but with Swift touting its effects, more people may be wondering about its effects. Science says that L-theanine can have many different effects on the body and nervous system — and that science can be complicated.
The FDA considers L-theanine a generally safe dietary supplement in the U.S., so you don't need a prescription to use it. (This does not mean that supplements containing L-theanine are regulated or approved by the FDA, which only reviews supplements for safety.) And it's been the target of a lot of scientific interest because it seems to have many positive effects on human health. In a review of the science around L-theanine in 2019, scientists wrote: "Several studies have reported that the consumption of this amino acid has many therapeutic effects, including improvements in brain and gastrointestinal function, cancer drug therapeutic efficacies, antihypertensive effects, and improved immune function." However, the scientists add that further research has to translate these studies into repeated results in humans.
So what's the hype about, and is T-Swift really getting her relaxation from a supplement? Here's what science says about it.