Lady Gaga Writes A Touching Tribute To Her Late Friend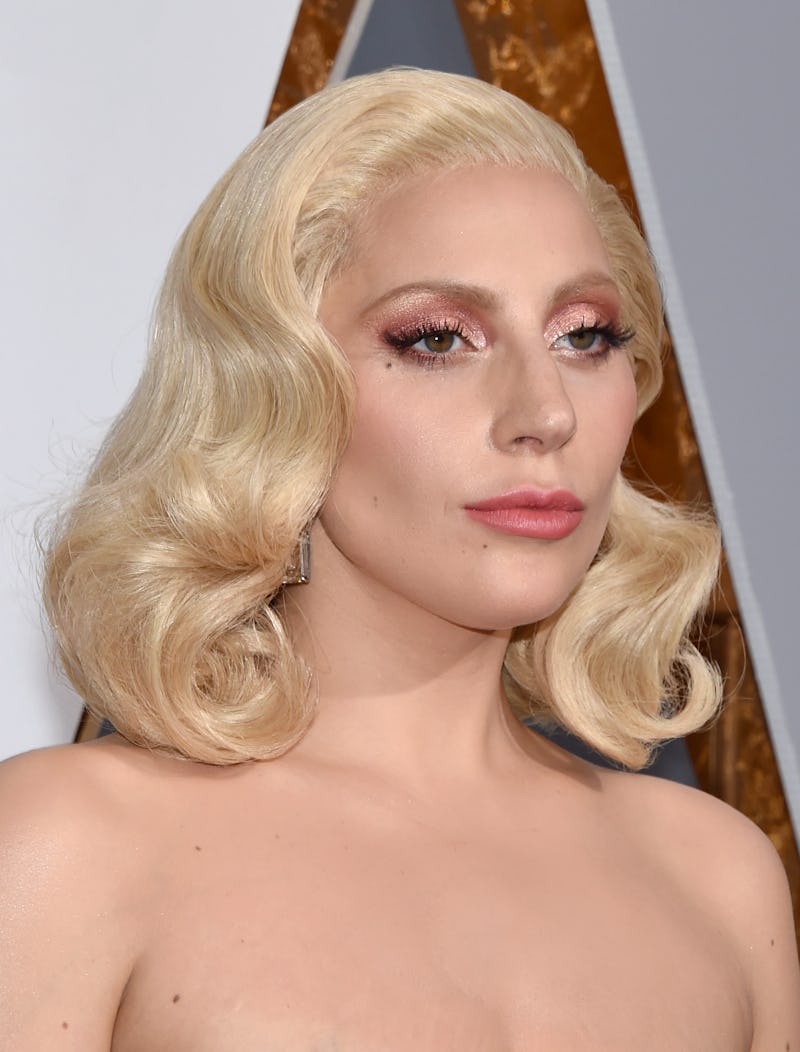 Ethan Miller/Getty Images Entertainment/Getty Images
After battling cancer for years, Lady Gaga's best friend Sonja Durham recently passed away, according to Entertainment Tonight. Gaga — who wrote the song "Grigio Girls" on her latest album, Joanne, about Durham — confirmed the news in a brief Instagram post on Thursday, May 18. "Watching one of my best friends in the world show unfathomable courage, strength, and positivity while battling cancer has really changed my life," the singer shared. On Sunday, Gaga shared another photo of herself and Durham to social media along with a lengthier and incredibly touching tribute to her late friend.
"I don't know how to put a price on a friendship," Gaga captioned the photo. "I'm not even sure how you can assess the size of its meaning, only really your heart truly knows and it's too special for words." Gaga continued to explain that she was feeling "two competing feelings" regarding Durham's passing. The singer said,
"Firstly, that I will live everyday with more passion, more determination, more compassion and more giving than ever before. Because that's who she was, and it's what drew us to each other, and I know it's what she always wanted for me. She had this incredible way of releasing me from the anchor of my own sadness that held me back, she loved me fearlessly while I learned how to cope with fame and stay inspired no matter how scared I was. She knew all I cared about was the music. She made that ok. The other feeling I have is that of being robbed of the last 10 years of my life, friendship and career with her. Like someone took her from us, and with that taking took all the good times. I know that's not true, and I know that I have those memories forever, I'm just in shock that I will never have new ones with her. I'm in shock that I won't see her again until I pass too."
It's such a vulnerable and emotional statement, and one that truly makes you stop and think about appreciating the people in your life.
Gaga finished her tribute to Durham by discussing how she planned to move forward, saying,
"I vow to be a little stronger everyday for her because that's what she would have wanted, I vow to be stronger for anyone who's lost somebody to cancer. I'm a part of that family now. I vow to be a warrior for her and be a voice for cancer patients so the world can continue to improve the dialogue and the fight. I loved her. I still love her. And I love so much her husband Andre, stepson Sante, and friends. I made them some food yesterday. I will keep cooking. Cooking my soul until it understands this. Last thing I told her, 'Go find Joanne, Sonj.' Somehow I think she did."
I actually remember hearing "Grigio Girls" for the first time when Joanne came out. I didn't even realize the song was written about one of Gaga's best friends, but as I listened to the song I noticed tears swelling in my eyes. The emotion in Gaga's voice touched me, and I could tell that the song was a personal message from Gaga to someone special in her life. I can only imagine how difficult of a time it must be for Gaga and the rest of Durham's family. My heart goes out to them.