Trump Wants This Handbag Designer & Mar-A-Lago Member To Be A US Ambassador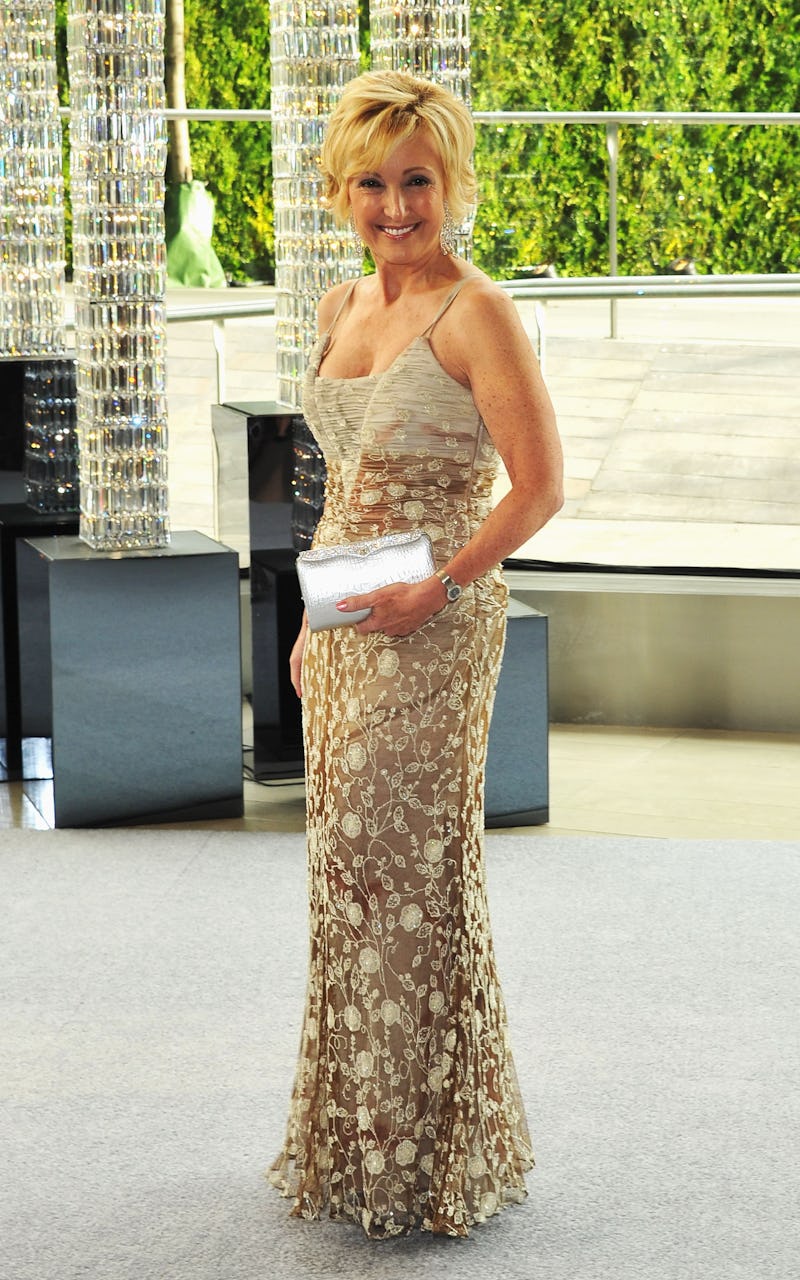 Larry Busacca/Getty Images Entertainment/Getty Images
In an attempt to fill a position that's been empty for two years, President Trump picked Lana Marks as ambassador to South Africa on Thursday, the White House announced. A handbag designer with no diplomatic experience, Marks is set to become the first U.S. ambassador to South Africa since Patrick Gaspard resigned the post in 2016 if the Senate confirms her nomination.
Marks was born in South Africa but now lives in Palm Beach, Florida. She's a member of Trump's exclusive Mar-a-Lago resort, which costs a minimum of $216,000 to join, according to the Palm Beach Daily News — making her the fourth Mar-a-Lago member who Trump has picked for an ambassadorship.
Marks designs and sells luxury handbags under her brand, Lana Marks Ltd. According to her company's website, "the concept of perfection rings true for everything that Lana J. Marks pursues," and she was inspired to design handbags in 1984 when, after being invited to celebrate Queen Elizabeth's birthday, she realized she didn't have a red alligator handbag to match her red suit.
Although she's never worked a diplomatic post before, Marks isn't entirely without political experience. In 2001, George W. Bush invited her to the White House to participate in the Women Business Leaders' Forum, and according to her website, she represented the United States at a European business leaders' forum in Helsinki.
Like Trump, Marks has been repeatedly accused of not paying the people she does business with. According to the Palm Beach Daily News, more than a dozen lawsuits have been filed against Marks in four states; plaintiffs in these cases have included Marks' former lawyers, landlords, security contractors, handbag customers, construction contractors and retailers, all of whom accuse her of cheating them out of money in one way or another. It's unclear if Marks has addressed any of these lawsuits publicly, and Bustle has reached out to her company for comment.
Marks settled some of the lawsuits against her, the Palm Beach Daily News reports, often for undisclosed sums. However, she was evicted from her offices in 2015 for allegedly failing to pay $25,399 in rent and other expenses, and along with her husband, was fined $360,641 by the IRS for allegedly failing to pay back taxes, according to the Palm Beach Daily News.
Marks is also being sued by her siblings for allegedly taking millions of dollars from a family trust; her sister Anne Pogroske told the Times on Thursday that she was "bewildered and shocked" to learn that Marks had been appointed to a diplomatic post, adding that Trump's decision to do so "makes me shudder and my stomach turn."
In addition to Marks, Trump has picked three other Mar-a-Lago members to serve diplomatic posts in his administration. Robin Bernstein accepted the nomination and is currently the U.S. ambassador to the Dominican Republic, while Patrick Park and entrepreneur Brian Burns, both wealthy Trump donors, turned down Trump's request to be ambassadors to Austria and Ireland, respectively.
"People paying the president money are getting ambassadorships," the watchdog group Citizens for Responsibility and Ethics in Washington tweeted after Marks' nomination was announced. "Over and over and over again. Presidents used to try to hide this kind of unethical behavior, now it's completely normalized."