10 Last-Minute White Elephant Gifts That Are Under $30 & On Amazon Prime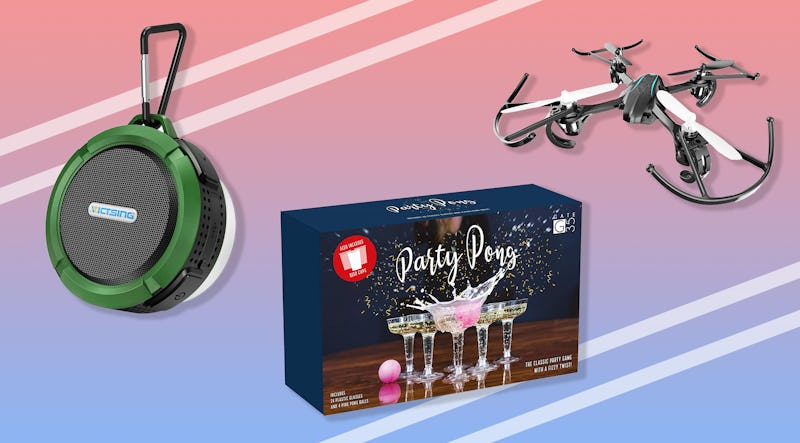 Amazon
Listen, we have all been there. It's just a day or two prior to the White Elephant exchange (or Secret Santa, or Elfster — whatever you folks do) that you signed up for weeks ago, and you do not have a present still. It's not for lack of trying, you simply forgot until literally today. So, it's time to figure out where to buy a last minute White Elephant gift for that friend or coworker.
Finding a present that works for a White Elephant exchange between colleagues can be tough. You want to find a balance between sweet, useful, appropriate, and interesting — nothing too bananas, but definitely not a paperweight or a mug with the word "CUTE" on it. Of course, some of the hardest gifts to buy are ones for people who you know and love, like your best friends or your family members — especially if you are being told to stay under a certain price point, most likely under $20 or $30. It has to be fun and playful, perhaps even a conversation starter.
Most importantly, you have got to be able to ship it overnight considering the holidays are literally just around the corner. If you're in a bind, these are the most clever gifts that can arrive in just a day to your home or office. Some even come wrapped already!