These Tweezers Have A 150,000-Person Waiting List & They Aren't Even Out Yet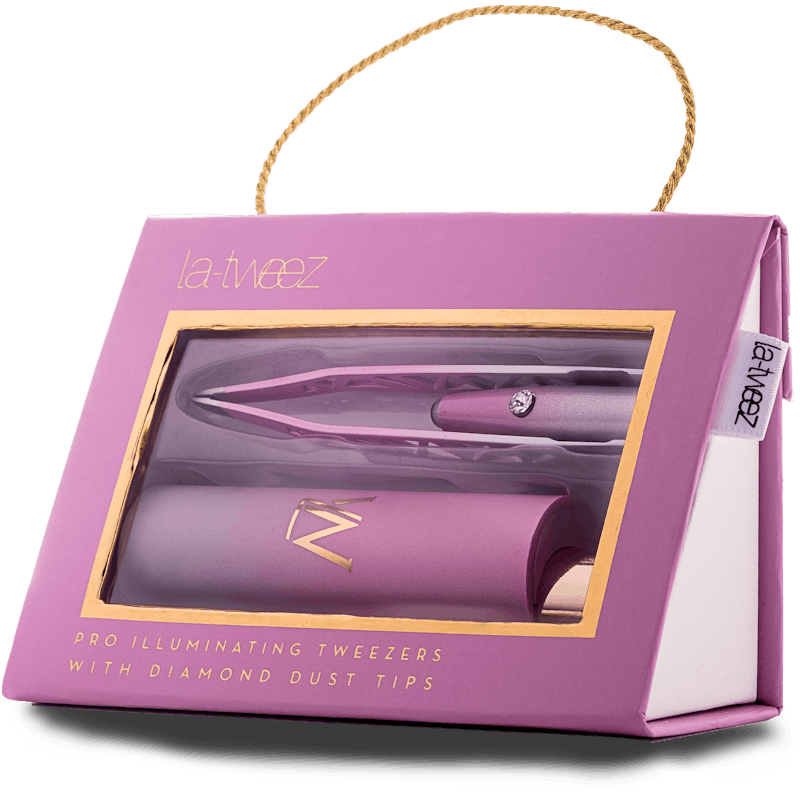 Courtesy of LaTweez
Waiting lists for trendy launches — think holographic highlighters or Kylie Lip Kits — or other cult fave products in the beauty realm are understandable. But for… tweezers? Yep. LaTweez's new Ombre Diamond Dust Tweezer Collection has garnered 150,000 pre-orders ahead of its Aug. 6 launch date.
Whoa!
Yep, you read correctly. The pastel range, which features millennial pink, baby blue, mint green, and soft lavender pairs, has a 150,000 person-strong waiting list, according to the brand's PR rep.
A large number of beautyistas and brow grooming types are coveting these tweezers — with good reason.
These are quality pluckers inspired by summer sunsets. So remember that in the doldrums of winter and on a snowy, slushy January day when you are reaching for these tweezers to shape your brows and tame errant, unwanted hairs.
Their official names are Violet Ombre, Petal Pink Ombre, Sky Blue Ombre, and Emerald Ombre.
Beyond the pretty shades, these accessories are no joke. Their main function is to simplify the plucking process. They are made of high grade stainless steel. The Diamond Dust tip technology is the real deal maker here. It leads to an extreme grip surface that allows the user to pluck even the tiniest or most stubborn hair from the brow, upper lip, chin, or wherever.
Each pair is outfitted with an Ultra Bright LED light. So you can find those pesky, not-easy-to-see-with-the-naked-eye hairs. The illuminating light is like GPS for annoying facial hairs.
In addition to their highly utilitarian nature, the LaTweez tweezers have on/off buttons that are decked out in Swarovski crystals. Fashion meets function in the tweezing space courtesy of this chic collection.
The collection is still available for pre-order if you want to joint the 150,000 people who have already boarded the LaTweez train. The Ombre range costs $38 per pair. A purchase also includes a matching, chic 'n' compact carrying case with a magnifying mirror built in.
OMG, right? You have all the tools to tweeze on the go! Because how many times have you been out to brunch with your besties or on a date and you casually run your finger over your face and notice a hair that you swear didn't exist before you left the house or while you were getting your makeup did?
It's OK, though. That scenario has happened to all of us and you now have an an easy, stylish, and practical fix.
Even if you are loyal threader or get your brows waxed every two weeks without fail, you still have to maintain their shape in between appointments. These brow tamers are the essential tool that will provide the assist to keep your brows looking A-plus until your next appointment.
Now it's abundantly clear why this new collection of tweezers has amassed a 150,000 pre-order x waiting list ahead of its arrival.
They add a dose of pretty to your makeup bag or your tool drawer and they get the job done. These tweezers will keep your eye frames in well-landscaped shape.