Lauren Conrad's Pregnancy Update Is Sooo Her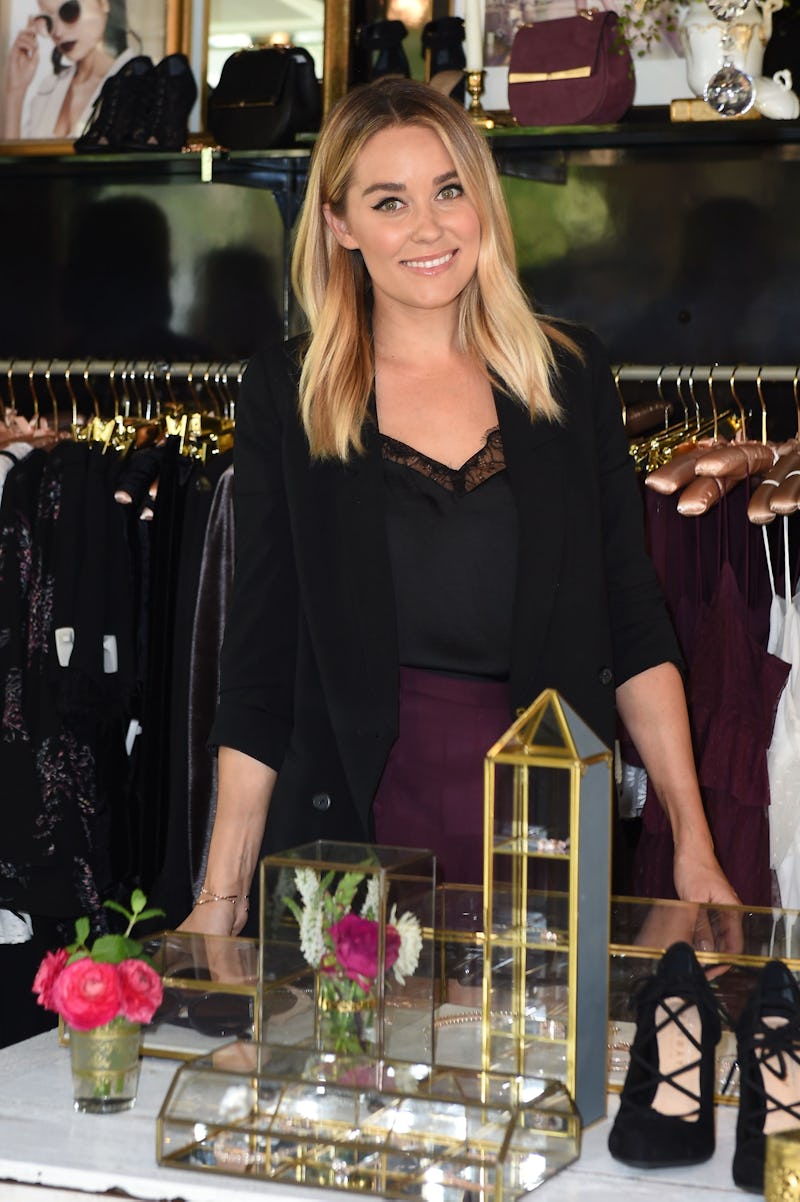 Joshua Blanchard/Getty Images Entertainment/Getty Images
The best alum to ever come out of Laguna Beach and The Hills, Lauren Conrad gave a pregnancy update on social media this week, and the way she did it shows that her pregnancy couldn't be any more chic and that her unborn child is already more stylish and Pinterest-worthy than any of us. The photo — which was posted to both LC's website and her website's Instagram account — depicts the fashion designer smiling down at her emerging baby bump while wearing a gorgeous striped dress. (Also of note: I need the number for her colorist and also where she buys her eye makeup, stat.)
Though the sweet picture was not posted on LC's own Instagram, it fits in perfectly with her entire Insta aesthetic. It features the same Earth tones and faded, slightly sepia-like filter as the rest of her pics. And, like the other photos of herself, it shows Conrad's side profile — perfect for a pregnancy photo, of course, but it also represents that seemingly effortless "I-was-just-smiling-and-you-caught-me-off-guard" natural look that her pictures all seem to have. This is why she is Pinterest in a photo, people.
"We can't wait to meet your little bundle, Lauren!" her team captioned the photo, a sentiment that is really true for us all.
Conrad, who has been married to former Something Corporate guitarist William Tell since 2014, announced her pregnancy on New Year's Day, sharing a photo of a sonogram on her Instagram account.
Her brand clearly has baby on the brain, considering Team LC at LaurenConrad.com also shared some of their favorite baby names on Tuesday. Hazel, River, Sailor, Jasper, Charlotte, Sienna, Carter, Elle, and Rowan top the list. We'll see if Conrad and Tell go with any of the above once their little bundle of joy arrives this year.