Laverne Cox Is Now The Face Of Ivy Park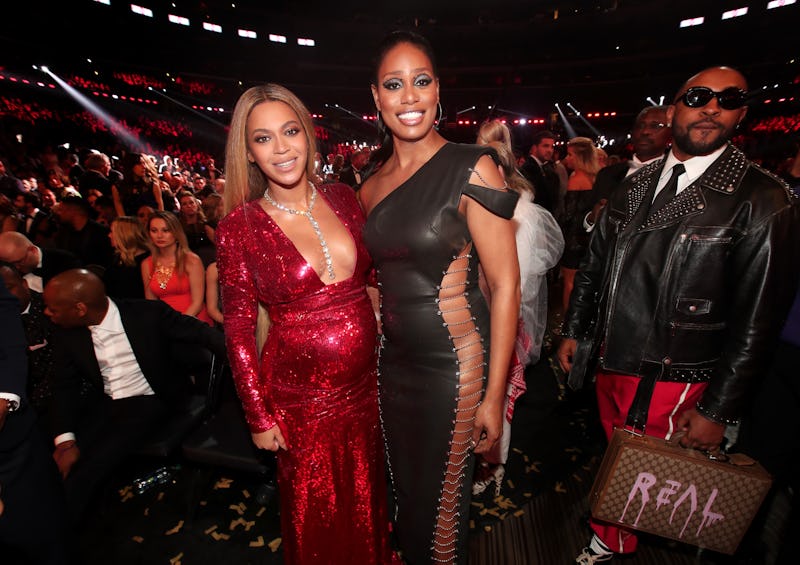 Christopher Polk/Getty Images Entertainment/Getty Images
Stop what you're doing because Queen Bey is at it again. According to a social media announcement, actress Laverne Cox is the face of Ivy Park along with three other notable stars. The singer might not be dropping any new Ivy Park merch, but she is dropping some realness with the help of Cox.
Cox, model Grace Bol, dancer Karen McDonald and model Ralph Souffrant are the four new faces of Yoncé's brand. According to the press release, "the cast exemplifies that the power of the human body and spirit are absolutely without boundaries." Pair that with a stylish clothing line, and you have the recipe for powerful activewear.
Say goodbye to the cookie-cutter ads you're used to because Beyoncé is changing the game.
"The message for this campaign is to celebrate everyone's uniqueness," Beyoncé says in a press release. "True beauty and power are born out of strength of character and defined from the inside out. There is no one standard of beauty."
Cox has yet to make an announcement on the news, but she has posted two of the campaign images on her Instagram account.
"It's about being free," the Instagram caption reads. "Listening and moving without any judgment or limitation."
The actress also posted a video in a hot tub, listening to Beyoncé's "Love On Top" in honor of the singer's birthday. She used the hashtags #beyday and #TransIsBeautiful.
The rest of the faces of the campaign are just as bold and boundary-breaking. Bol, McDonald, and Souffrant all come from different backgrounds and experiences, but they portray confidence in themselves that shine through even the trendiest clothing.
"There are no rules or limitations to their fortitude, which cannot be defined by physical attributes, spiritual or cultural differences, sexuality or orientation, or age," the press release reads.
Although there are no new styles coming from the brand just yet, change is here. After all, Beyoncé has put together an all-star cast that is changing the face of the fashion world.
All the heart emojis.
Same.
All the fire emojis, too. Slay, Laverne.