Legendary Actor Martin Landau Has Died At 89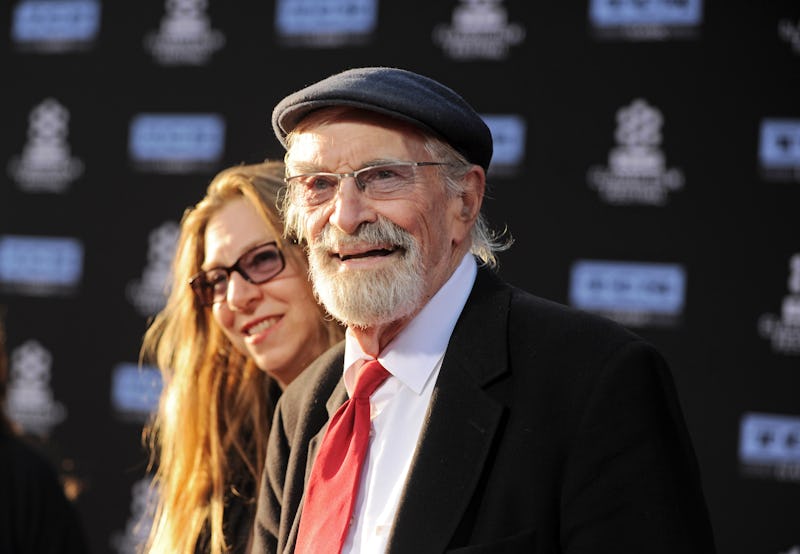 Emma McIntyre/Getty Images Entertainment/Getty Images
Variety reported Sunday evening that Oscar-winning actor Martin Landau died Saturday at the age of 89. He was in Los Angeles at that time, and his publicist told Variety that he had been hospitalized before he passed away.
Landau enjoyed a long and celebrated career that spanned over sixty years. During his time as an actor, he was a fixture in both film and television, having been nominated for the Oscars three times (one of which he won in 1995) and five times for the Emmy Awards. At the time of his death, he was the West Coast co-artistic director of the Actors Studio, of which he was also a veteran.
Prior to his acting career, Landau was a cartoonist for the New York Daily News from 1948 to 1951. He soon became a stage actor before landing several small television roles and film roles. Landau's breakout performance came in 1959, when he played a villain's henchman in Alfred Hitchcock's North by Northwest.
Seven years later, Landau landed one of his most iconic roles to date as Rollin Hand, the chameleonic thief in television's Mission: Impossible. This had him acting alongside his then-wife, Barbara Bain, who he'd met during his theater days. Both of them stayed on the show for three seasons, each of which resulted in an Emmy nomination for Landau.
According to TV Guide, Landau turned down the role of Spock in the original Star Trek series in order to play Hand, paving the way for Leonard Nimoy to be cast in the role. Ironically, Nimoy went on to replace Landau on Mission: Impossible after the Landau left the show.
Although he remained relatively under the radar for some years after that, Landau's career experienced a revival in 1988 when he was cast in Francis Ford Coppola's Tucker: The Man and His Dream. That role landed him an Oscar nomination for Best Supporting Actor, and the next year, the Academy nominated him again in that category, for his role in Woody Allen's Crimes and Misdemeanors.
In 1994, Landau played silver screen legend Bela Lugosi in Tim Burton's Ed Wood. This earned him this third Oscar nomination for Best Supporting Actor — and this time, he won.
For the rest of his career, Landau primarily took smaller supporting roles in film. In 1998, he played a whistleblower in The X-Files film and a law professor in the Matt Damon gambling drama Rounders. He became an acting coach in the 2000s.
Landau is survived by his sister, two daughters and a granddaughter.