Let Grasie Mercedes' Instagram Feed Inspire You To Be Your Most Authentic Self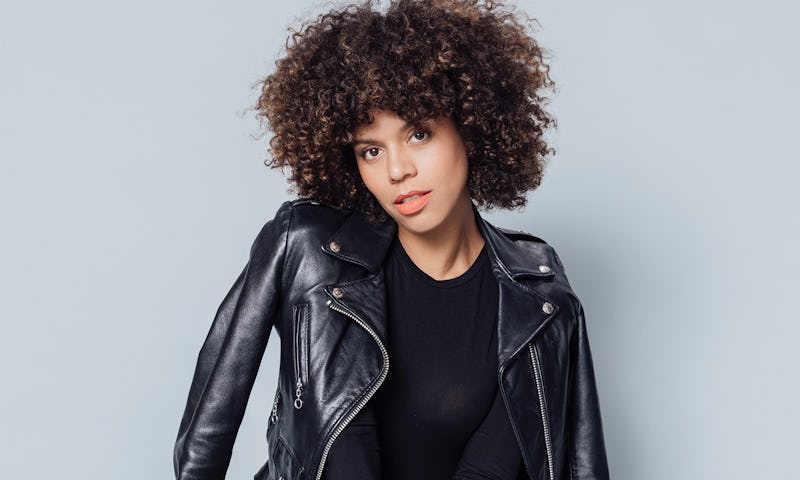 Photo Credit: Brecht Van't Hof
Grasie Mercedes lives for food, fashion, and telling stories — and she's not afraid to tell some of her most vulnerable ones. The Dominican-American writer, director, and actor shared her own IVF experience in the short film, Egg Day, and she also co-wrote My White Boyfriend, a comedic web series tackling interracial dating that is loosely based on her own life. With such a multifaceted platform, Mercedes is a literal reminder that there's nothing we can't do. That's why she's included in this special edition of Bustle's Must Follow, in which we highlight the incredible Latinx voices you need to follow on Instagram and Twitter.
Describe yourself in one line, including how you identify and what you do.
"I'm a Dominican-American actress, writer, and director."
What do you hope people take away from following you on social media?
"That it's never too late to do what you love. I've always loved acting and plan to do it forever, but while pursuing that career, I also successfully launched a career in blogging. Now, I'm focused mostly on all things entertainment. I'm developing a TV pilot, writing a feature, and even dabbling in directing! These days it's all about making your own work and going after your dreams no matter how old or young you are … just go for it!"
When did you first feel that you were a voice for the Latinx community?
"Macy's reached out to me to see if I would host an in-store event and moderate a panel for Latinx Heritage Month … they were like, 'You're Latina, right?' and suggested I put that info in my bio/profile. They were right! Once I did that, other outlets started featuring me more in Latinx categories and I connected with other Latinx voices. It was a smart idea. Sometimes I forgot that most people don't see me as Latina. A lot of people still have a very stereotypical image of what a Latina 'should look like.' I like bringing awareness to the topic … we don't all look like J.Lo (as I once wrote about!)."
Who's another Latinx person you would recommend to follow on social media?
"[I recommend] @karlihenriquez."
Follow Grasie Mercedes on Instagram, @grasiemercedes.