Whether Liam Is Cheryl's Baby's Dad Doesn't Matter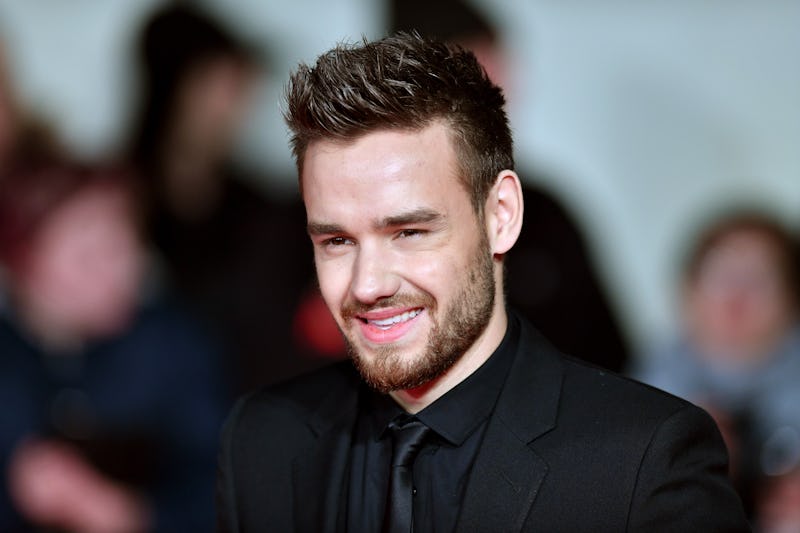 Gareth Cattermole/Getty Images Entertainment/Getty Images
After months of rumors, this week, it became official: Cheryl's pregnancy has been confirmed. On Wednesday, the X Factor judge announced the news by showing off her baby bump in a shoot and video that debuted for L'Oreal's "All Worth It" confidence training program. But although the pregnancy rumors have put to rest, who the father of her baby is is still a big question mark. Obviously, her boyfriend, former One Direction member Liam Payne, is a likely candidate. But honestly, it doesn't matter if Payne is the father of Cheryl's baby, especially if that isn't information the mom-to-be is sharing herself. (Reps for Cheryl and Payne could not be reached for comment at the time of publication.)
The photo shoot may have been what broke the news, but so far, Cheryl has yet to comment on her future baby in writing. When she shared the photo on Instagram and Twitter, she instead chose to highlight the fact that what it's really about is to promote the project she's working on. And as for Payne? He's stayed silent about the whole thing on social media, only tweeting about One Direction's Video of The Year win at the 2017 Brit Awards since the shoot went live.
If they haven't talked about it yet, Cheryl and Payne may elect to never speak publicly about her pregnancy. And for something so personal, that's 100 percent their choice.
They first met when Payne auditioned for The X Factor in 2009, but Cheryl has been married since then. In 2014, she tied the knot with Jean-Bernard Fernandez Versini, but their divorce became final in October 2016. And before the proceedings were finalized, Cheryl and Payne's relationship was confirmed in March 2016 when Payne shared a photo of Cheryl in honor of International Women's Day.
Being that they've been dating almost a year, and possibly longer, it would make sense if Payne was the father, but regardless of whether or not he is, it seems he's committed to Cheryl. Seeing the parts of their relationship that they do choose to share on social media is really fun as a fan, and it's important that they only open up as much of their life to their followers as they feel comfortable with.
What does matter? A new little life is about to be brought into the world, and it's pretty clear that life is going to be showered with love that comes from Cheryl and her fans. That's pretty exciting all on its own, and I'm hoping that now that the news is out, Cheryl will share updates on her baby once he or she arrives. Regardless of who the father is, you know that kid is going to be beautiful. Just look at Mom!
Ultimately, what's going on between Cheryl, Payne, and her future kiddo is for them to decide — and it's completely up to them whether they share the details of their life together with the rest of us or not. A little curiosity is natural, but they deserve their privacy.