Liam Payne & Cheryl Announced Their Split With A Heartbreaking Statement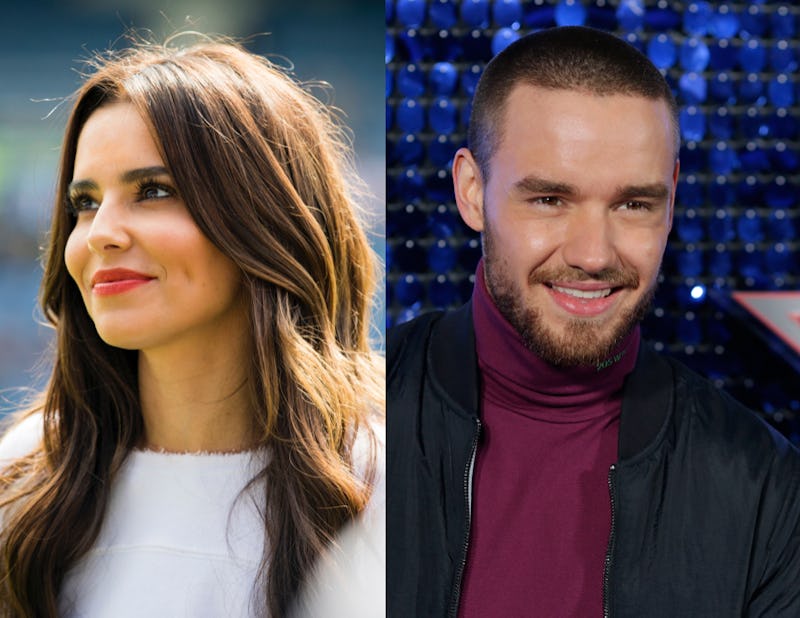 Tristan Fewings; John Phillips/Getty Images Entertainment/Getty Images
After welcoming a son into the world together about a year ago, two X Factor U.K. familiars are parting ways. Released on social media on Sunday, Liam Payne and Cheryl Cole's split statement confirms the two are breaking up, though they plan to always love each other as a "family".
Payne, the 24-year-old former One Direction star, announced the news on his Twitter account, saying,
Cheryl and I are sad to announce that we are going our separate ways. It's been a tough decision for us to make. We still have so much love for each other as a family. Bear is our world and we ask that you respect his privacy as we navigate our way through this together.
His announcement comes one day after the X Factor judge and Girls Aloud singer's 35th birthday, according to PEOPLE. And it might not have been a total surprise to some: certain outlets have been reporting for months on rumors that the duo might be on the verge of a breakup. The English couple is not married but they had a son, whom they named Bear, in March of 2017.
Cheryl also posted a statement, nearly word for word, on her Twitter account.
According to PEOPLE, the origin of the music stars' relationship began on the X factor set in 2008. Cheryl was one of the judges on the show, and Payne had come on as one of the contestants. His talent had been apparent, and Payne was quickly grouped with four of the other reality show contestants: Niall Horan, Harry Styles, Zayn Malik, and Louis Tomlinson. The five of them went on to form the boy band One Direction, which grew into a potent force that enjoyed immense, teen-obsessed popularity. In 2015, One Direction earned the top spot as the most profitable boy band of the 21st century, according to Forbes.
In 2017, the same month that their son was born, Payne publicly spoke about Cheryl for the first time. "She is a wonderful, wonderful person and it's amazing to have someone who can relate to so much of things — someone who's taken greater steps than me," Payne told U.K.'s Rollacoaster magazine, according to PEOPLE. "She's been my dream girl since I was younger. She's so ace."
But as speculation swirled on their possible relationship troubles this year, the couple still supported each other on social media. When Cheryl posted a photo of herself on Instagram for the Prince's Trust "Youth Can Do It" campaign earlier in the year, Payne had encouraged his girlfriend, saying, "Very proud of you! How you find the time to do this [I'll] never know. Over many years you've put all this together and put your heart into such a great cause! I hope one day I can do the same," according to PEOPLE.
In March of 2018, Payne addressed the breakup rumors directly, denying that the two were having problems in their relationship. According to PEOPLE, Payne admitted to ES magazine that though there were "struggles," the challenges were typical of any normal relationship.
"The funniest thing was a week before we were getting married. The next week we're splitting up," he said, responding to reports that the couple were putting on an overly-affectionate show at the 2018 BRIT Awards last month, according to PEOPLE. "And the thing for me is, I just like to think we're somewhere in the middle. You know, we have our struggles — like of course I'm not gonna sit here and say that everything's absolutely fine and dandy, because of course you go through different things, and that's what a relationship is. But we go through them together as a family and that's the most important thing for me."
Cheryl also hit back at the rumors that they had hammed it up for the cameras during the awards appearance.
"Your 'stunt' theories are just ludicrous and a bit weird," she added in another tweet in February.
When news of the breakup hit social media, Twitter saw its fair share of haters. But many One Direction loyalists wished the couple nothing but the best.