Lin-Manuel Miranda Is The Cutest Dad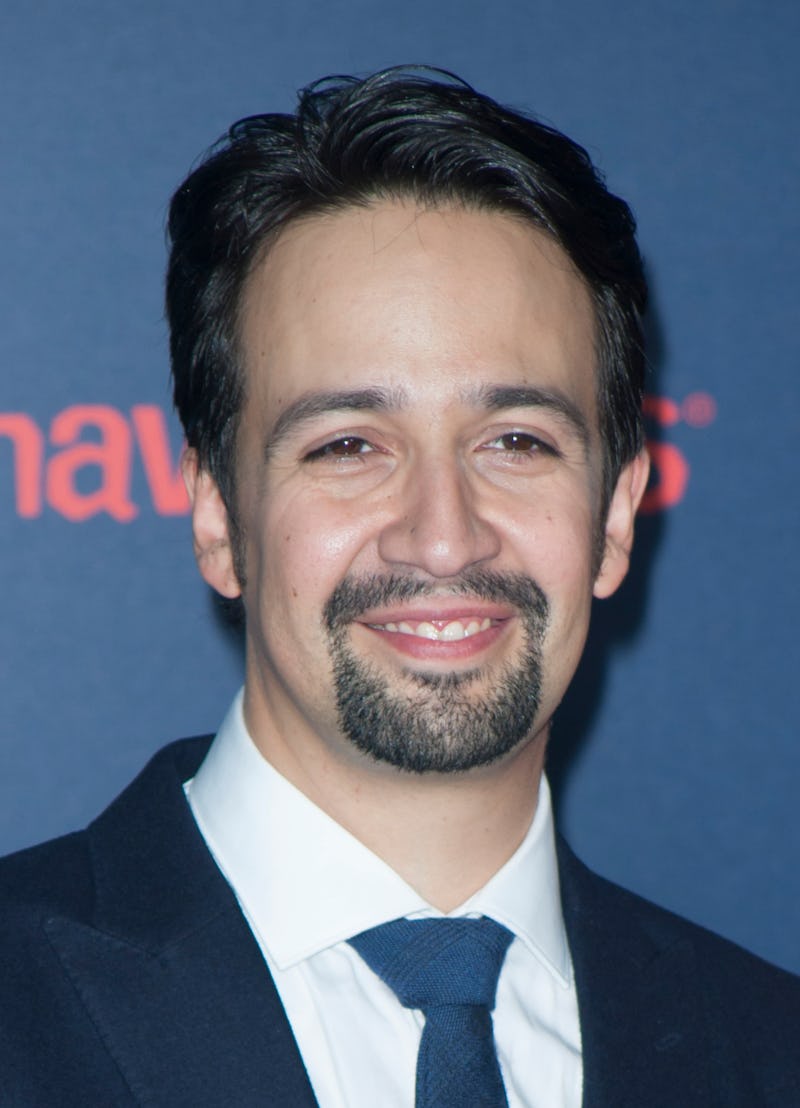 AFP/AFP/Getty Images
An irrefutable fact? Lin-Manuel Miranda is a man of many, many talents. Like, for real— Rapping, composing, writing, singing, dancing, *takes deep breath* and the list goes on. He does it all and does it well and I will stay forever in awe of him for it. But, while all of those things are mighty impressive, sometimes it's the little things that impress me even more. Case in point, lawyer and engineer, Vanessa Nadal, who is Miranda's wife, tweeted a picture of Lin-Manuel Miranda being an adorable dad, playing with son Sebastian on a pirate ship. It's a photo that makes it known that being a dad is most definitely Miranda's greatest role.
But, it's not just about being a dad. It's about being a dad that has no problem looking silly to the other adults and kids around him and who doesn't mind getting a little dirty. Nadal captioned the picture, quoting Miranda, saying, "Sometimes parenting is being taken captive on a pirate ship & eating cookies and cashews made of sand." And, while eating sand may have been more of a joke than an actual practice (I hope), the sentiment remains. Miranda's son, Sebastian, has a father who is a total dork in the absolute best way.
Miranda even quoted the tweet, writing, "Most kids get in a pirate ship and pretend to be pirates. Ours is a pretend line chef." Regardless of Sebastian's intentions for the epic playground pirate ship, it's clear that Miranda is totally cool helping his kid fulfill his dreams. Even if those dreams are immediate and temporary and possibly cause him to have a mouthful (or handful) of sand.
But, this is far from his first foray into playful parenting. No, the Jack-of-all-trades has shared many a moment with us that has us simultaneously laughing at him and with him, while our heart expand exponentially. Like, for instance, when he publicly geeked out over his son being able to rhyme.
Or, when he told Twitter that Sebastian was more courageous than he was. And, he made a really good case for his argument.
And, lest we forget that time he let the little guy totally steal his thunder with the whole "musician of the family" thing.
So you see, as cute as Miranda's pirate ship dining was, his wild and crazy adventures with Sebastian are plentiful. And never, ever dull.