Lin-Manuel Miranda's Essay On Riz Ahmed Is Perfect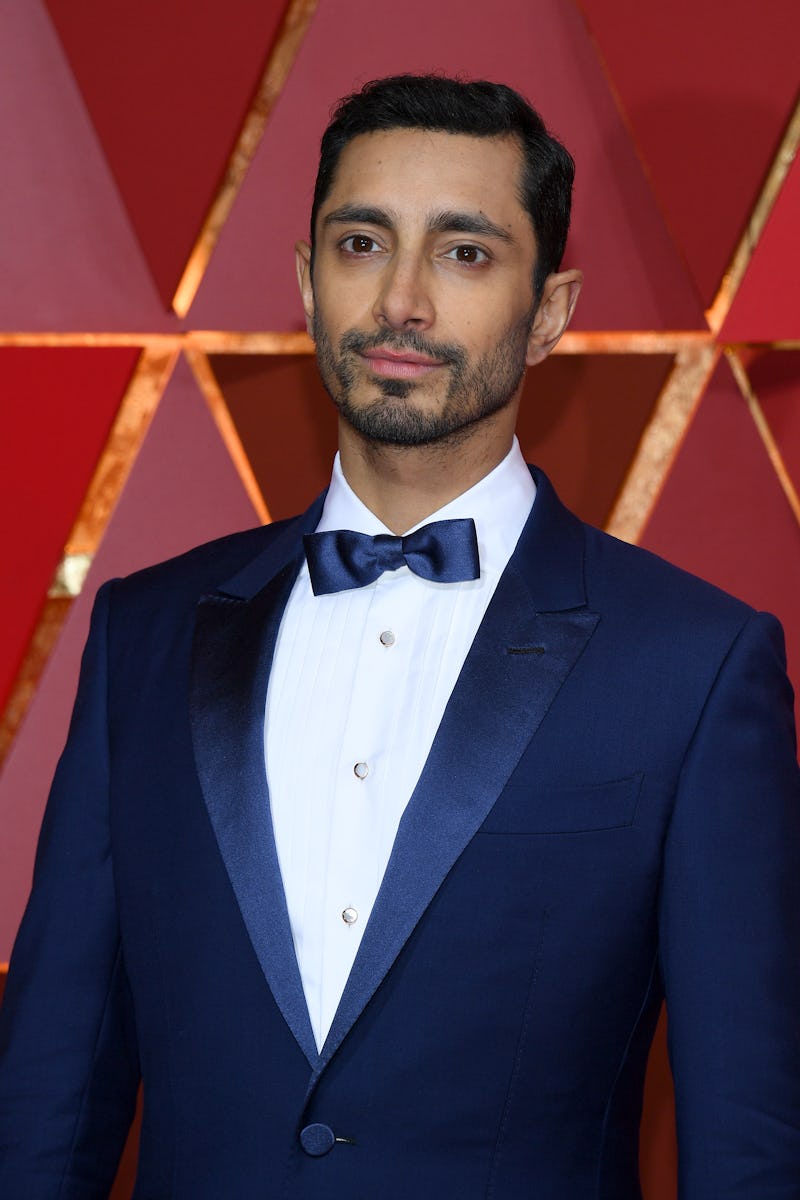 Kevork Djansezian/Getty Images Entertainment/Getty Images
There's something so special about watching your favorite celebrities obsess over each other the way you obsess about them, and every year, the TIME 100 list gives us the opportunity to enjoy just that. On Thursday, the 2017 edition was released, including Lin-Manuel Miranda's essay about Riz Ahmed, who not only made the list but also the cover. There's no denying that both stars have had an insane year, but I never fully realized just how close Ahmed is to taking over until I read Miranda's take on it.
His essay — which was short, but read practically like a song, in true Miranda style — was all about pointing out the fact that Ahmed has been in literally everything lately, from Rogue One to Girls to The Night Of. Like basically everyone who's seen Ahmed in anything over the past year or so, I've quickly fallen in love with his talent, but seeing everything listed out like that is kind of mind blowing. He might still be considered a Hollywood newcomer, but Ahmed is about to be huge.
And it wasn't just Ahmed's career that Miranda focused on; he also brought up his activism. Is it just me, or is he an all around spectacular human being?
Manuel writes:
Look, Riz Ahmed has been quietly pursuing every passion and opportunity for many years as an actor (The Road to Guantánamo, Four Lions, Nightcrawler), rapper ("Post 9/11 Blues," "Englistan") and activist (raising funds for Syrian refugee children, advocating representation at the House of Commons). To know him is to be inspired, engaged and ready to create alongside him. The year 2016 was when all the seeds he planted bore glorious fruit, and here's the best part: he's just getting started. Look! We're alive at the same time as Riz Ahmed! Look!
Essentially, what Manuel is pointing out here is that Ahmed is too good for this earth and we don't deserve him, which is totally true. But I am glad to be alive at the same time as him, because I have a feeling he's about to contribute even more incredible work than what he already has.
In 2017, we get to see what else he's capable of, and I can't wait. I can only hope that includes working with Miranda — something this world truly needs.