Lisa Vanderpump's New Venture Is Perfect For Her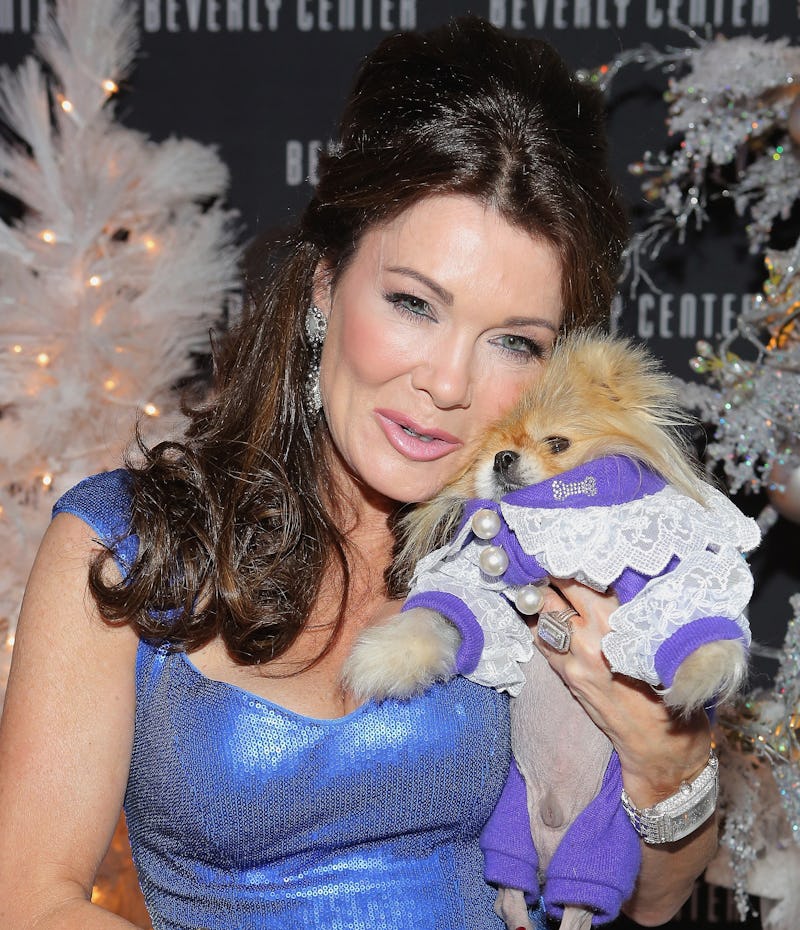 Mike Windle/Getty Images Entertainment/Getty Images
LVP's love of dogs is being taken to the next level. Lisa Vanderpump is opening a dog rescue called Vanderpump Dogs. Obviously, it is a place for those who love dogs as much as the Real Housewives of Beverly Hills star and want to give them a forever home. On Feb. 25, the reality star and pet lover announced the exciting news on Instagram. "I am thrilled to announce that, in just 5 days, we will be opening The @VanderpumpDogs Rescue Center in Los Angeles!"
Forget about PUMP and SUR, because this is exactly the type of business from Vanderpump I need in my life. It's no secret that she adores dogs and will do whatever it takes to protect them. She even spoke in front of Congress in an attempt to put an end to China's annual Yulin Dog Meat Festival. Plus, she and her husband, Ken Todd, have eight dogs of their own and a foundation, The Vanderpump Dog Foundation, dedicated to providing a more humane world for dogs.
According to Vanderpump, their rescue center is going to be so much more than a place for people to adopt pups. It's basically a one-stop shop. As she said on Instagram, "From grooming to retail & adoption, The @VanderpumpDogs Rescue Center will be a sexy little place for all things doggy!" Yes, she said the rescue center is "sexy," because of course she did. That's exactly how I expect it to be described. If it wasn't, I'd be super disappointed.
As noted by the Bravolebrity, you can adopt dogs, get your dogs groomed, and buy all kinds of doggy items. Vanderpump spoke with TooFab about her new project and said, "We also want to make it a nice environment that people can come in and they can get a coffee from next door and sit in here and enjoy the puppies and make a donation as well because what we're trying to do is save as many dogs as possible."
I have a feeling this is going to be one of the most successful dog rescues ever, not to mention the classiest (as you can see above) and pinkest. For real, the center's outside is bright pink. Only LVP would make her rescue her favorite color. That will definitely get attention. Also, when you see the name "Vanderpump" on the outside of the building, you know her fans will stop. And her friends will too — Lance Bass is so ready for the opening.
All I have to say is I would love to adopt a dog and now I might just have to fly across the country to do it. If you can't wait to stop by, well, the wait is over. The West Hollywood rescue opens Wednesday, March 1.