Lisa Vanderpump Was Way Different Before 'RHOBH'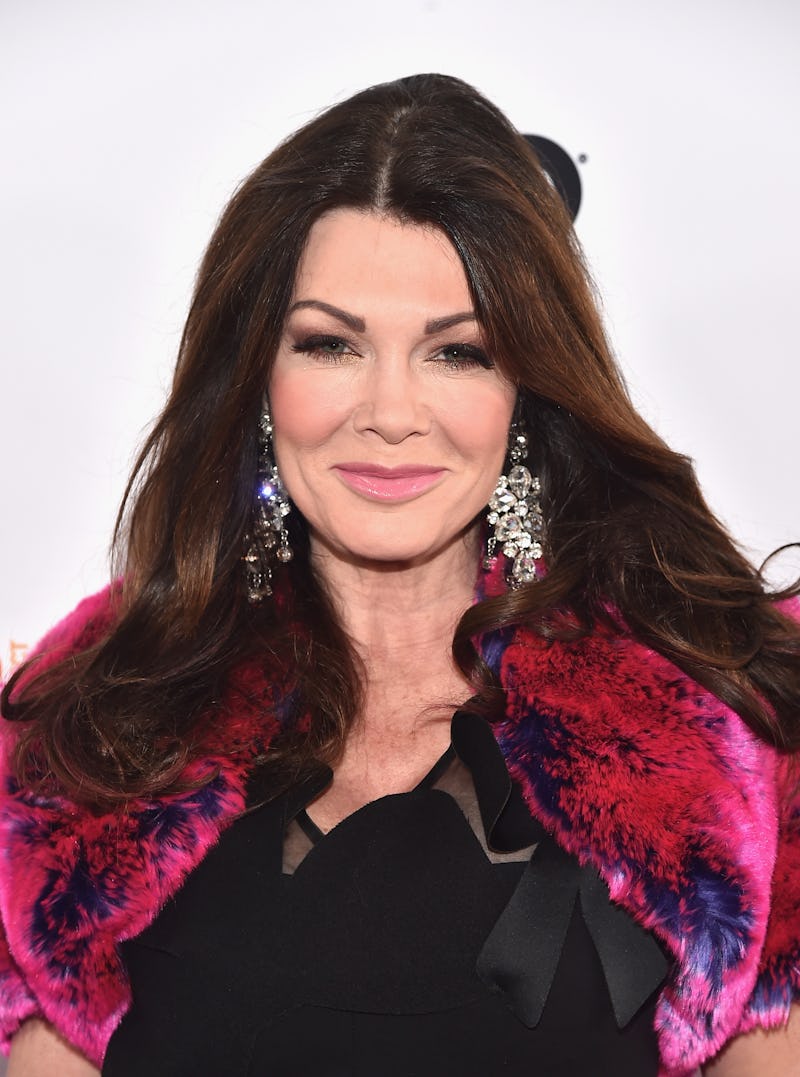 Alberto E. Rodriguez/Getty Images Entertainment/Getty Images
It's hard for me to remember a time without Real Housewives, but unfortunately this pop culture institution was not always around. That means that the ladies we have grown to love and loathe over the years had a lot going on before the show. I mean, they had to right? Otherwise, they wouldn't have been cast to appear on reality TV in the first place. For instance, Lisa Vanderpump was way different before she joined Real Housewives of Beverly Hills during the show's first season.
Obviously, this is LVP we are talking about, so she was still fabulous, but it took a lot for her to become the Housewife who we have now adored for years. From growing up across the pond before living in the United States to her aspiring acting career, there were plenty of Lisa Vanderpump evolutions before she became the breakout star of RHOBH and the restaurant boss who fans admire today.
The luxe life seems like such a natural fit for Lisa, but the over-the-top home and cars we see on TV weren't part of the way Lisa used to live. It took a lot of hard work to become the Lisa RHOBH viewers now know.
I have to assume that some things have been true forever, like Lisa's propensity to wear pink. Still, she was way different in her pre-Housewives life.
1. She Was An Actor
On her official website, Lisa reveals, "I had an unusual childhood attending a drama school full time from the age of nine!" According to Lisa's IMDb page, she has 16 credited roles as an actor. She appeared on the short-lived series Baywatch Nights and in several TV movies.
2. She Was In A Bunch Of '80s Music Videos
Lisa, big hair and all, starred in the group ABC's music videos for the songs "Poison Arrow" and "Mantrap." She also appeared in the music video for the song "(What) In The Name Of Love" by the group Naked Eyes.
3. She Was A London-Based Restaurateur
In an interview with AdWeek, Lisa shared, "I think we've had 32 in total. I'd always had a real affinity for design, so even now I design and create, with my husband, all the aesthetics and visuals for our restaurants." Aside from being impressed by how involved LVP has always been in her restaurants, my favorite part of that quote is that she "thinks" she's had 32 restaurants. That is a #RichPeopleProblem that I wish I had.
4. She Went By "Pinky"
During the Real Housewives of Beverly Hills Uncensored special, Lisa said that she used to go by "Pinky" and that she wanted to be called by her nickname during the show. Obviously, that didn't happen.
5. She Was Very Impulsive
According to an interview with the London Standard, Lisa and Ken Todd met while she was working the door at one of Ken's bars in London. Lisa recalled, "I tried to charge him to come in." Ken said, "She was like a breath of fresh air coming into my life." They hit it off immediately and they got married a mere six weeks later. That's a far cry from the super stable LVP we see on TV these days.
6. She Lived In London & The South Of France
On her personal website, Lisa says, "We have lived in London, the English Countryside, South of France, and came back to Beverly Hills." So casual. In an LVP sort of way.
7. She Wasn't Interested In Reality TV
Lisa told AdWeek, "I was asked two or three times, but I said, 'No, I don't think so. I don't think it's for me.' And the third time I thought, 'OK, I will go in [for an audition].' I didn't think I gave a great interview, but then they came to interview me at my house again after that." She also said, "Andy Cohen now says that I was the reason he green-lit Beverly Hills because he says he saw something different, something quirky in me." That makes total sense to me. Thankfully LVP changed her stance on reality TV. Otherwise we wouldn't have RHOBH or Vanderpump Rules.
Lisa has always been fabulous beyond belief, but her pre-Housewives life was definitely pretty different than what we know of her now.