The New "Wind Beneath My Wings" Deserves A Listen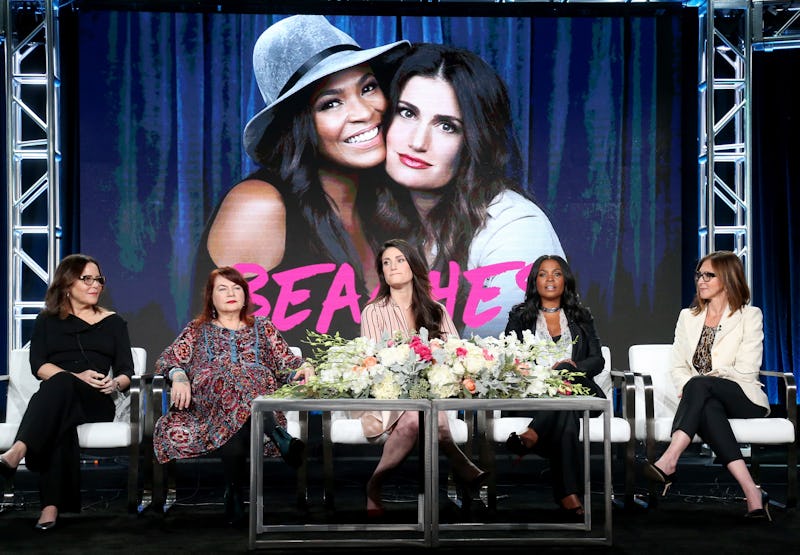 Frederick M. Brown/Getty Images Entertainment/Getty Images
"Did you ever know that you're my hero?" You likely either just sang that line in your head in a jokey voice, or heard Bette Midler soulfully belt it out and you are now crying, just a little. (Or if you're like me, it's an odd combination of both.) The song the line is from, "Wind Beneath My Wings," was made popular, of course, by the 1988 Barbara Hershey and Bette Midler drama Beaches. Lifetime is giving both the film and the iconic song a facelift with Jan. 21's reboot, but fear not — the song is in excellent hands. A Broadway legend is taking on Midler's role of CC Bloom and the song that comes with it, and trust me, you'll want to listen to Idina Menzel's cover of "Wind Beneath My Wings".
While reboots are always ripe for debate and comparison, Beaches fans can at least rest assured that the musical numbers will be treated well. Menzel is a Broadway and musical superstar. We've loved her in Rent, Wicked, Frozen, Glee, and countless other shows and films. Even Midler was cool with the casting, having tweeted back in August that she couldn't wait for Menzel's performance.
And, the admiration between the divas was mutual.
With Midler's blessing, Beaches fans have something new to add to their playlists: Menzel's version of "Wind Beneath My Wings". Thankfully, with the musical drama's premiere just around the corner on Lifetime, the song is already available on iTunes, Spotify, and YouTube.
So, you can start listening right now, but don't blame me when "Wind Beneath My Wings" is stuck in your head for two weeks.