Lokai's Yellow Bracelet Goes Towards An Amazing Cause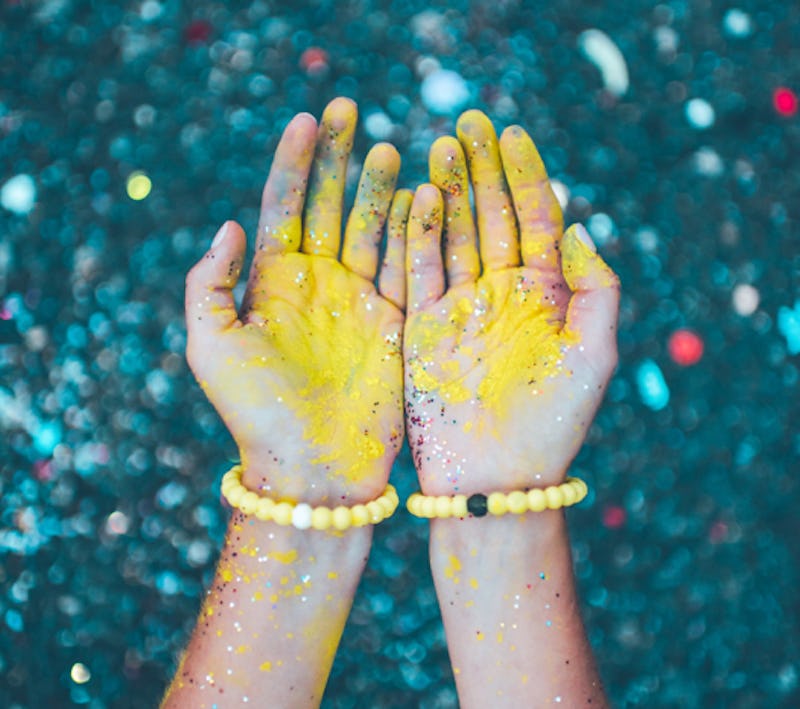 Courtesy Lokai
Summer might be coming to an end, but that doesn't mean that the bright color need to fade. Lokai released another limited edition bracelet, and this time it's brighter than ever. The brand teamed up with a very special charity for the month of August, and the fun doesn't stop there. Trust me when I say that you'll want to buy this bracelet as soon as possible.
If you're not familiar with Lokai — where have you been? — the bracelets are designed to promote balance in your life. Each month, the brand goes even further than that to give back to a charity. They've had blue, green, and even tie-dye bracelets, but this time it's getting even brighter.
The brand teamed up with the National Pediatric Cancer Foundation to create a bright yellow Lokai bracelet. One dollar from each purchase will be donated to the foundation, which will then go towards research to help eliminate childhood cancer. You can purchase as many as you'd like too.
That's not all this time, either. In addition to getting the limited edition bracelet and giving to a great cause, you'll also get a sticker of a piece of artwork drawn by Rachel Buckner, a pediatric cancer survivor.
Like all special colored Lokai bracelets, this one will be limited edition. You have from now until Sept. 14 to get your hands on the design. Of course, there's a chance that they might sell out before then, so I'd get to shopping while you still can. Each bracelet is $18 each and is available in sizes small, medium, and large.
According to the brand's Instagram, the yellow Lokai "represents the power of hope, the strength of determination, and the courage to overcome." Whether you're looking to spread the message or just give a contribution to a great cause, you can't go wrong with this purchase.
If nothing else, these bracelets will put you in an incredible good mood. The brand also recently launched their Game Day Collection along with water bottles and other merch items. There's so much to love from this brand and it all goes for an amazing cause.