The Memes About The "Look What You Made Me Do" Video Are Actually Kind Of Nice This Time Around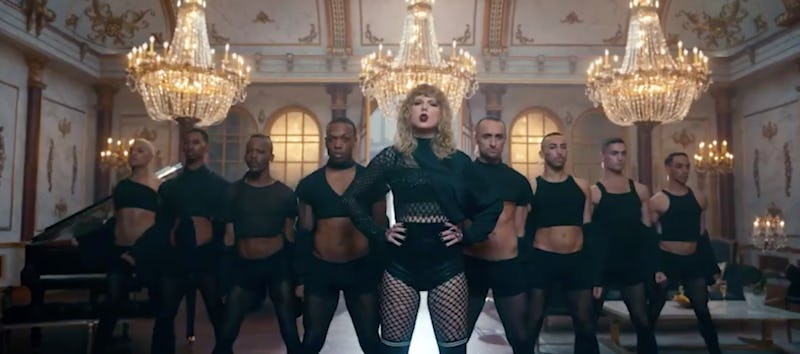 Taylor Swift/Twitter
Friday's reactions to Taylor Swift's new song were pretty brutal. But when the music video for "Look What You Made Me Do" premiered during Sunday's 2017 VMAs, things weren't nearly as bad as you may have expected. Of course, prior to the premiere, people were already ready to pounce on the singer after the new single's lyrics (and snake merch) seemed to signify the Second Coming of Taylor Swift failed to prove she was anything less than petty.
But Taylor Swift is clearly not going to let us have the last say about her reputation. After we all watched Swift kill off her past selves while simultaneously dragging them, it was hard to diss her. Of course, that won't stop Twitter from making some Game Of Thrones connections and poking a little fun. Here's a roundup of some of the best "Look What You Made Me Do" music video memes:
Of Course, People Had Capital T Thoughts Before The Video Even Dropped
Naturally, things were not going to be pretty once the full video was unleashed.
There Were The Game Of Thrones Jokes
She Was Called Out For Being Unoriginal
But A Lot Of People Actually Had To Give Her Props
Basically you can meme her all you want, but no one can make fun of Taylor Swift better than Taylor Swift.