'Love Island's Hayley Forgot Eyal's Name & Twitter Legit Couldn't Deal With It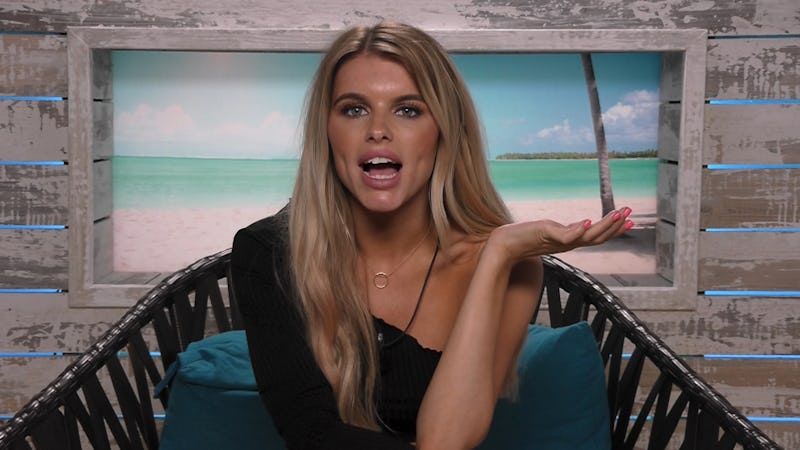 Love Island/ITV
There was a lot to digest during Thursday night's episode of Love Island. But, despite plot twists such as junior doctor Alex being pied off by new arrival Rosie Williams in favour of Adam Collard, and Dani Dyer seemingly reconsidering her friendzoning of pen salesman Jack Fincham, the by far biggest shock of the night was Love Island's Hayley forgetting Eyal's name.
The pair were united at the initial coupling ceremony after Liverpudlian Hayley revealed her attraction to Eyal's curly hair. However, it soon became clear the pair had little — if, anything — in common, and their relationship dwindled out faster than Niall Aslam revealing his love for Harry Potter to a room full of total strangers. Or, you know, his relationship with Kendall Rae-Knight.
Anyway, back to Hayley. Following a conversation with Dani Dyer, Hayley reported to the beach hut where she elaborated on the pair's plan to swap their male partners at the forthcoming and first re-coupling (which viewers now know will take place on Friday night and result in one of the female contestants being sent home).
"Dani's been stating she just wants to be friends [with Jack]," Hayley said. "So, I thought 'well, right now, Jack's the safer option', you know what I mean? I got on with him. I have a laugh. So, I said, 'well, if you want recouple with … erm… what's his name?… Yeah, Eyal … So I said you want to couple with Eyal, then, you can."
That's right. Hayley forgot Eyal's name. It's hard to convey in words how long that pause as she tried to remember it. Let's just say it was lengthy. Some viewers are convinced she pretended to forget it, but the blunder resulted in Hayley trending on Twitter long after the episode was over. Below are just a few of the many, many reactions floating around on social media.
Whether you believe Hayley genuinely forgot Eyal's name, or whether it was an intentional ploy, it still made for hilarious viewing and I for one am glad it happened. Plus, Eyal would for sure be absolutely gutted if he thought someone had forgotten his name, which makes it that much sweeter because Eyal thinks he's the deal.
Elsewhere, despite Hayley's hopes of coupling with Jack Fincham, it looks like he could be in for a shock reconciliation with Dani Dyer - daughter of legendary Eastenders actor Danny Dyer — based on the preview for Friday night's show. If this is the case, we really cannot see Eyal choosing Hayley in the recoupling — he has already expressed interest in fellow contestant Kendall — meaning Hayley is very much at risk of being the first contestant sent home this series.
Of course, there is the possibility she could be saved by junior doctor Alex George after his date with Rosie Williams went horribly wrong, meaning Samira Mighty could be going home (as she was initially paired with Alex but immediately rejected his advances). However, by the looks of things, viewers would much rather see the back of Hayley.
It's never good to be the first contestant to leave Love Island, but there is some hope for Hayley. Indeed, if she were to leave on Friday night, she would be immortalised in the Love Island hall of fame for forgetting the name of her love interest. It will go down with other classic moments such as Emma and Terry's over the covers action and Chris Hughes making a right mug of Mike Thalassitis.
Or was it the other way around?
Love Island airs at 9 p.m. on ITV2