Lucky Charms Just Launched A "Chocolatey Winter" Flavor With All New Marshmallows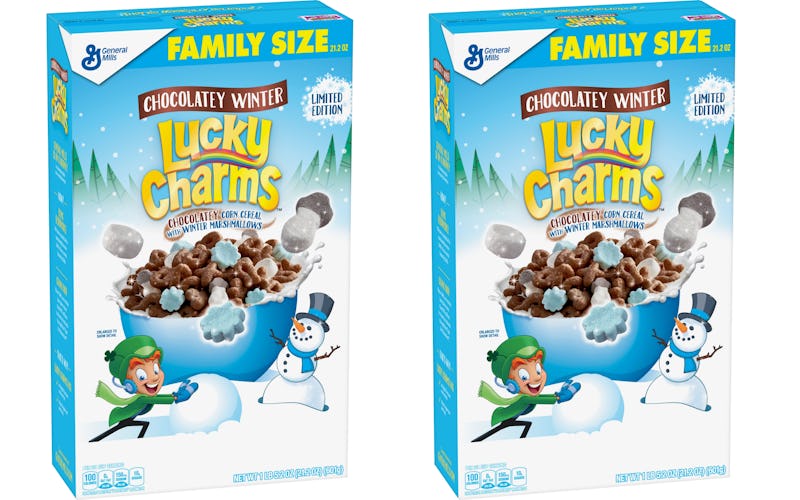 Walmart
We all know Lucky Charms are magically delicious. However, the cereal took things to a whole new level of yumminess with their new Lucky Charms Chocolatey Winter mix — a limited edition flavor as festive as it is tasty. The classic beloved marshmallows take new shapes in the form of snowmen, snowballs, and snowflakes, and are mixed with a delightful blend of chocolate-flavored cereal, giving a whole new spin on the '90s kid classic.
Truly, what better way is there to celebrate the upcoming winter months than with a ginormous bowl of this cereal and a tall glass filled to the brim with hot cocoa? And this one is well worth adding to your holiday lineup, per food blogger The Impulsive Buy, who described the Chocolatey Winter Lucky Charms as "a comforting breakfast or snack when it's actually cold outside," and "a fun tweak to a classic cereal."
So whether you choose to enjoy the cereal dry or smothered in a puddle of delicious milk, you truly can do no wrong. The cereal is only available for a limited time, so make sure you get some, ASAP. Both Target and Walmart are selling it online, so it's easier than ever to get your hands on it without leaving your couch.
If you're craving more winter-themed treats, you're in luck. Scroll below for more snack inspo!