A "Mother Of The Movement" Who Spoke At The DNC Just Won Georgia's House Primary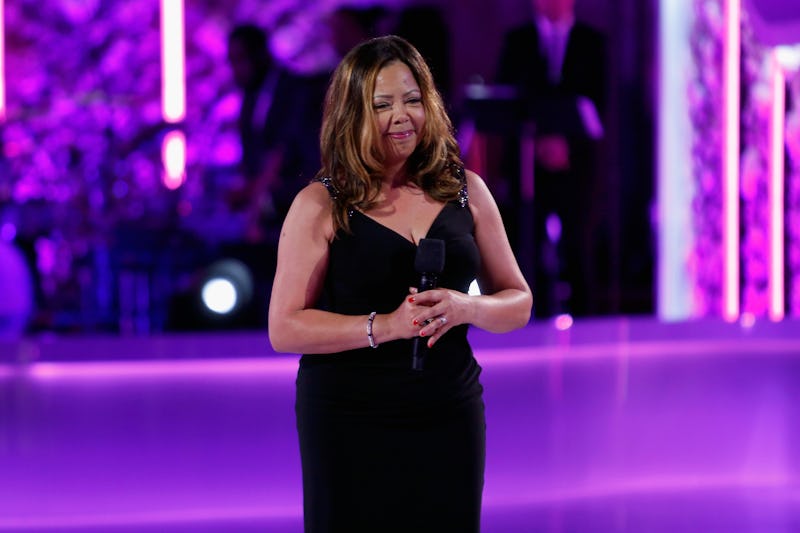 Thos Robinson/Getty Images Entertainment/Getty Images
In a major win for gun control activists, Lucy McBath has won Georgia's Democratic House primary for the 6th Congressional District in a close race against businessman Kevin Abel. Now, McBath will take on Republican Representative Karen Handel, elected in 2017, in November's general election.
The gun reform activist came out on top Tuesday, collecting more than 36 percent of the vote in the four-way Democratic race. McBath, a two-time breast cancer survivor, has made gun control one of the key platforms of her campaign, following her child's death after he was shot in 2012. Her 17-year-old son, Jordan Davis, was killed in his car while with a group of friends at a Florida gas station by a 47-year-old white man who complained about his loud music.
"My son, Jordan Davis, was shot and killed at a gas station in Jacksonville, Florida in 2012 in a senseless act of gun violence," wrote McBath on her campaign website, adding that the bullet also tore a hole in her heart. "But while I grieve Jordan every day, his death also gave my life a new purpose: advocating for gun violence prevention."
Her loss pushed her into activism; prior to her congressional run, McBath was a national spokeswoman for the gun control group Moms Demand Action for Gun Sense in America and a leader in the Everytown for Gun Safety Survivor Network, according to her campaign biography. She had initially planned to go after a seat in the state House, but she decided to set her sights on a national role after the high school shooting in Parkland, Florida that left 17 people dead.
"I knew that I could no longer sit on the sidelines while the politicians in the pocket of the gun manufacturing lobby decide the future of our gun laws," McBath wrote on her campaign site. "While I support the 2nd Amendment rights of Georgians, we can still advocate for common sense gun violence prevention to make our communities safer."
According to The Huffington Post, McBath supports "common sense gun violence prevention laws," which include background checks, raising the age for gun purchases to 21 years old, keeping guns away from domestic abusers, and pushing to "defeat conceal carry reciprocity measures."
McBath's run for Congress has drawn high-profile attention and support from across the country. Everytown for Gun Safety has dropped more than $1 million to boost McBath's campaign. Listed among her supporters are some heavy Democratic hitters: She has been endorsed by Senator Kamala D. Harris (D-Calif.) and Hillary Clinton, for whom McBath campaigned in 2016, according to The Washington Post. McBath wrote on her campaign site that she also spent time as a surrogate for Clinton's presidential campaign in 2016, speaking to the Democratic National Convention as one of the "Mothers of The Movement," a group of women whose African-American children have been killed by the police or by gun violence. Emily's List also supports McBath.
McBath's foray into politics comes after a 30-year career with Delta Airlines as a flight attendant, according to her campaign site, and that experience in dealing with difficult people may come in handy for what's sure to be a tough general election. The 6th District has elected Republicans since 1979, and the GOP will be keen to keep that seat red; McBath's opponent, Handel, is likely going to come with deep pockets again after being a part of the priciest U.S. House race ever last year.