Lululemon Is Literally Giving Away Free Running Gear In These Cities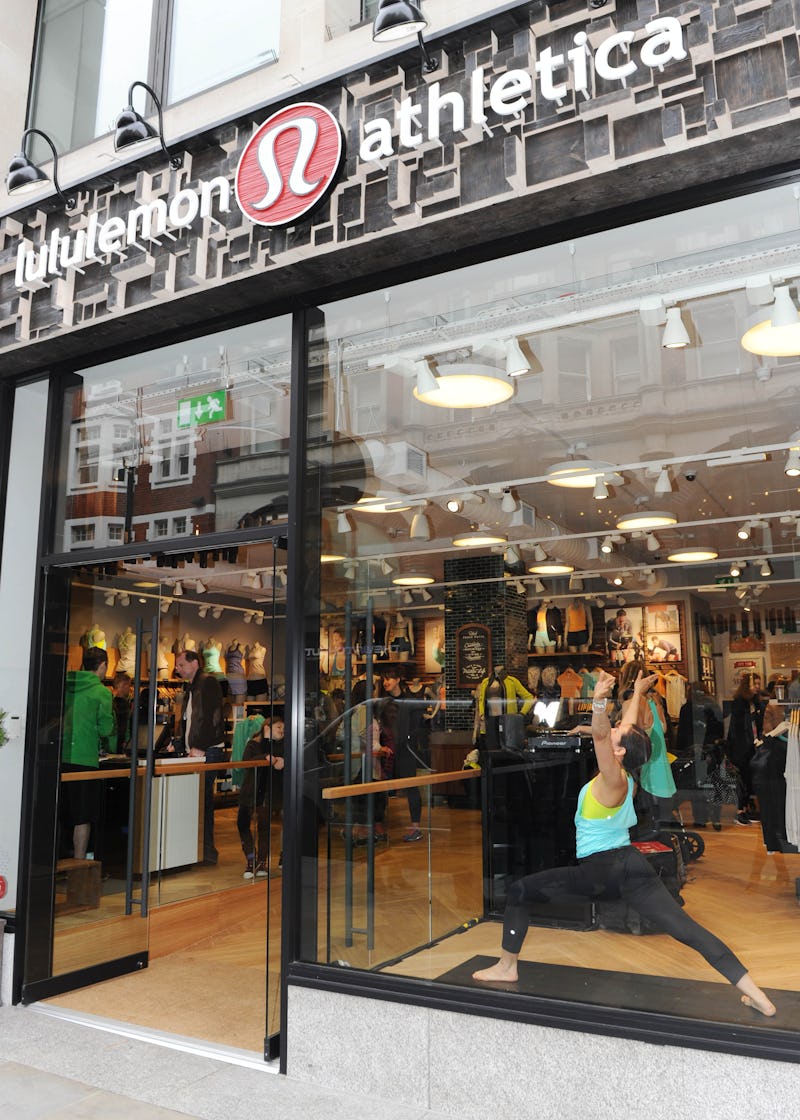 Stuart C. Wilson/Getty Images Entertainment/Getty Images
Runners, are you paying attention? If you're training for a race in New York City or Chicago, you can get free running gear courtesy of Lululemon's Run Stop Shops, Well + Good reports. In fact, you don't even need to be training for a race — you just need to be running near the vending machine-like boxes and be down to give the athleisure company your email address. You'll also need to snap a picture and caption it with either #thesweatlifeNYC or #thesweatlifeCHI, depending on where you're at, in order to access all the goodies
So, whether you need a snack, some sunscreen, or a hair tie on-the-run, Lululemon has you covered. Who says that nothing in life is free?
According to PureWow, the Lululemon Run Stop Shops (LOL, get it?) will be stocked with with essential running supplies such as Cora organic tampons, Squirrel's Nut Butter Anti-Chafe, Honey Stinger energy chews, Oars + Alps face wipes, Nuun electrolyte drink tablets, Redd Bars, SuperGoop! sunscreen, and Body Glyde. (Sadly, Lululemon's iconic leggings aren't on offer.) And you can also grab key supplies like first-aid kits and tissues, too. Well + Good further notes that if you need any hats, socks, or hair ties on the road, you're in good hands.
The wondrous vending machines are strategically located in New York City at Roula Cycling, and at Theatre on the Lake in Chicago, and are open daily from 7 a.m. to 6 p.m. from now through Nov. 8, 2018, Well + Good says — just in time for fall marathon season. They opened on Sept. 13, according to Runner's World.
Runner's World also notes that whether you're in training for a marathon this year, or just keeping up with your regular running routine, the Lululemon vending machines are super easy to access (as long as you're in NYC or Chicago), and routing your trek to make sure you pass one is definitely a good idea — because there's nothing worse than taking off for the day and suddenly realizing that you really need a tampon, or a bandaid for an oncoming blister, right?
If you don't have your gear yet, hit up Lululemon's curbside stands for a quick, free pick me up.
If you run, you definitely know that feeling where you're five miles away from your destination, and you desperately need something — but, classic, you took off without any cash. (Pro tip for next time: load Apple Pay on your iPhone. Seriously, it's a lifesaver.) Though these shops are only in two cities, I'm sure they'll be major for legions of runners training for any number of races, or just logging their daily steps.
The Chicago Marathon will take place on Oct. 7, 2018, and the New York Marathon will go through the city on Nov. 4, 2018, so if you don't have your gear yet, hit up Lululemon's curbside stands for a quick, free pick me up. Because the best things in life are free, and also come in the middle of a grueling run when you know your hair tie has just about lost its steam. Happy marathon season, runners!