Lupita Nyong'o Is Obsessed With 'Wonder Woman'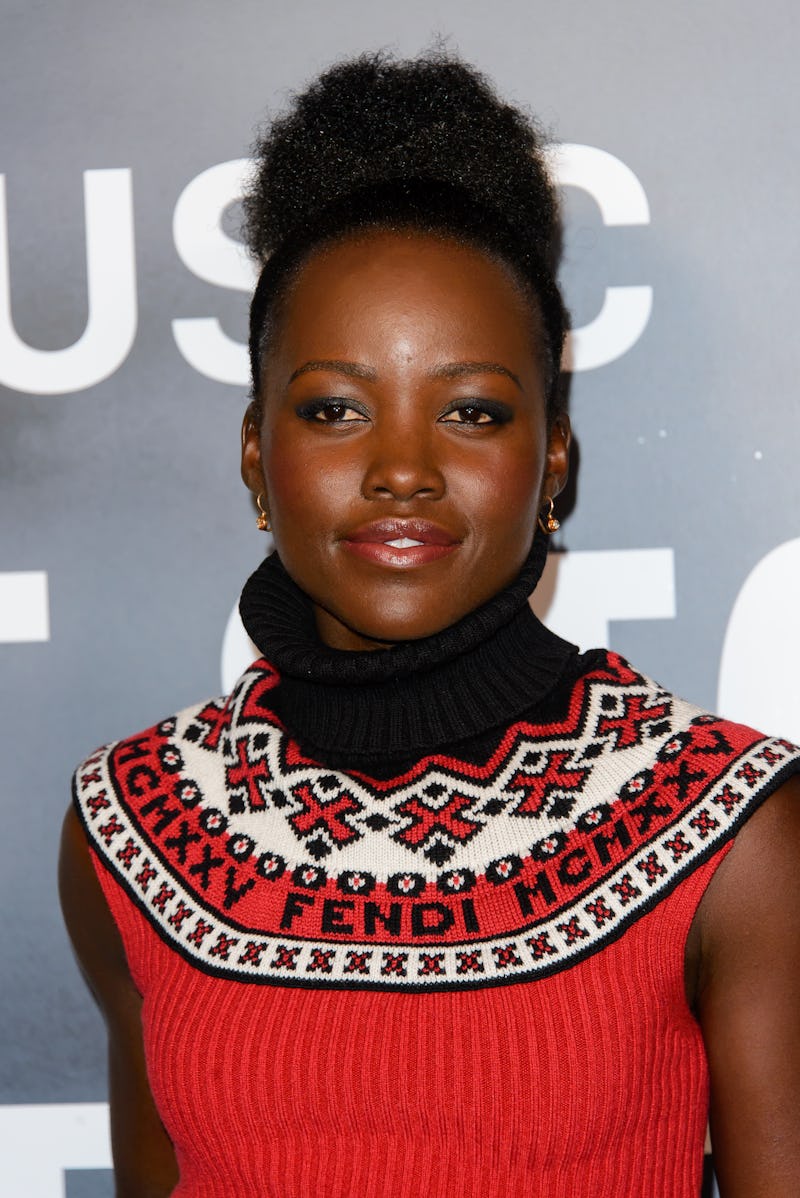 Joe Maher/Getty Images Entertainment/Getty Images
Wonder Woman made its theatrical debut this weekend and it's already making waves at the box office. According to The Hollywood Reporter, the film is set to make history this weekend, as it will break the record for the biggest opening weekend for a female director — who happens to be Patty Jenkins, who also directed the Oscar-winning film, Monster — of all time. On top of that, there's an enormous amount of celebrities currently showing their support for Wonder Woman such as Lupita Nyong'o, who wrote a laudatory review of the film on her Instagram that'll have you even more excited to see the movie than you were before.
On Friday, Nyong'o took to Instagram to share a review of the superhero flick with her 3.8 million followers. In her review, the Queen of Katwe actor praises the film, writing,
It is a superhero movie like none I have ever seen. Epic. FUN. Engaging. Stylistically Captivating. Funny in an honest, not-trying-too-hard way. Witty. Smart. Perfect length. Fierce. Sensual. Just amazing.
Nyong'o also took a moment to give a shoutout to the movie's leading lady, Gal Gadot, claiming that her performance will "make you want to run to the nearest costume shop to get your W on and join the #GODESSNESS right away."
And Nyong'o isn't the only celebrity showing her support for the film. Jessica Chastain, who very recently spoke out about the ways in which women are depicted on screen at this year's Cannes Film Festival, also shared a photo of herself on Friday sporting a Lynda Carter T-shirt while encouraging her fans to "get in formation" to see the film. Octavia Spencer and Jessica Jones' Krysten Ritter also shared their support via Instagram.
I don't know about you, but it really warms my heart to see women supporting each other, especially at a time like this. Female superheroes aren't in the hot seat as often as their male counterparts are, which is why this film and its success is so important. THR reported that, though most superhero films draw in audiences that are around 60 percent male, Wonder Woman's ticket buyers were over 50 percent female on the day of its debut. If Nyong'o's incredible, heartfelt review wasn't enough to make you purchase a ticket ASAP, then surely that stat alone is enough to do the trick.