Lyft Is Giving $500 To People Who Ditch Their Cars For A Month — Here's How To Apply
by Callie Tansill-Suddath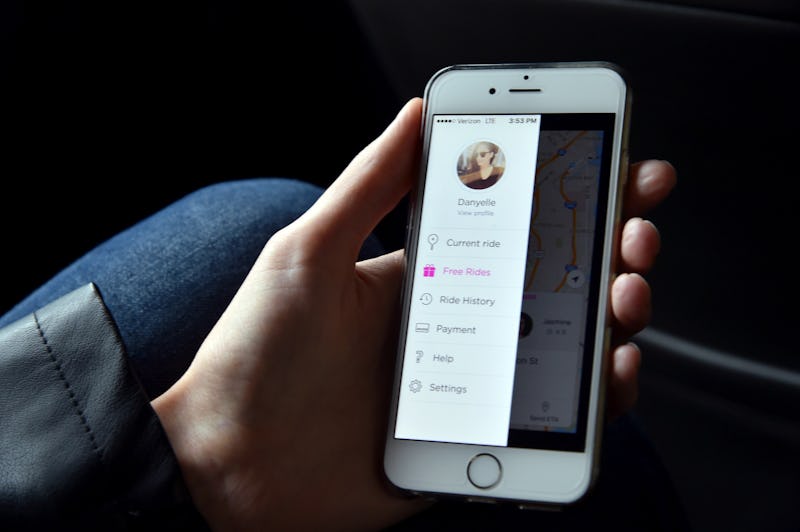 Mike Coppola/Getty Images Entertainment/Getty Images
The ride-sharing business is a competitive game now — in fact, these days it's hard to imagine a city where you cant summon a ride with your cell phone. Without a doubt, services like these have changed the transportation game forever. In fact, based on economic reports, Lyft has determined around a quarter of a million riders gave up their cars in favor of the service in 2017 alone. Now, Lyft is offering $500 to give up your car for a month. Are you up to the task?
The Lyft Ditch Your Car program offers passengers a transportation credit in return for giving up their cars for 30 days, between Oct. 8 and Nov. 6. Participants will have access to Lyft Shared (where available), Zipcar, local transit, and bike share partners instead of their cars.
The promotion is based in the company's core belief that cities should be designed around people, instead of around cars and parking lots. Instead of using a car to navigate a busy city, the folks at Lyft would like to see more people take advantage of public transportation in its many forms (and, an increase in it where services are lacking).
Here's how the Ditch Your Car program works:
On Sept. 26, if you live in one of the participating markets (they are mainly big cities including New York, Los Angeles, and Toronto), you can sign-up at ditchwithlyft.com to ditch your car for the month. But, just because you enter doesn't mean you're automatically in. Participants will be randomly selected to participate in select cities.
If you are chosen for the Ditch Your Car program, you will receive an email with details for the program, and transportation credits. These transportation credits will include Lyft (naturally), Zipcar, and other transit and bike share partners that will allow you to get around your city sans-car for one month.
This isn't a traditional contest, though. You don't get a prize at the end of the month if you are successful. Your prize is the experience. When I visit the site, for example, the prizes I am told I might win are a $300 Lyft Shared credit, a one-month Zipcar membership with free activation, plus $100 drive credit, a one month Metro pass for unlimited trips on Metrorail, Metrobusm and regional bus providers, and one-month Capital Bikeshare Membership. In total, this comes to be worth around $750, which is a pretty sweet deal when I also wouldn't have to buy gas for a month.
Lyft Co-Founder and President, John Zimmer explained in a press release, "We are on the brink of a massive shift in personal transportation, moving away from ownership and into transportation as a service. Ditch Your Car is an extension of the mission we've been committed to for over a decade."
Do you have what it takes to ditch your car for a month? There's only one way to find out!