Maisie Williams Skipped The 2017 MTV Movie Awards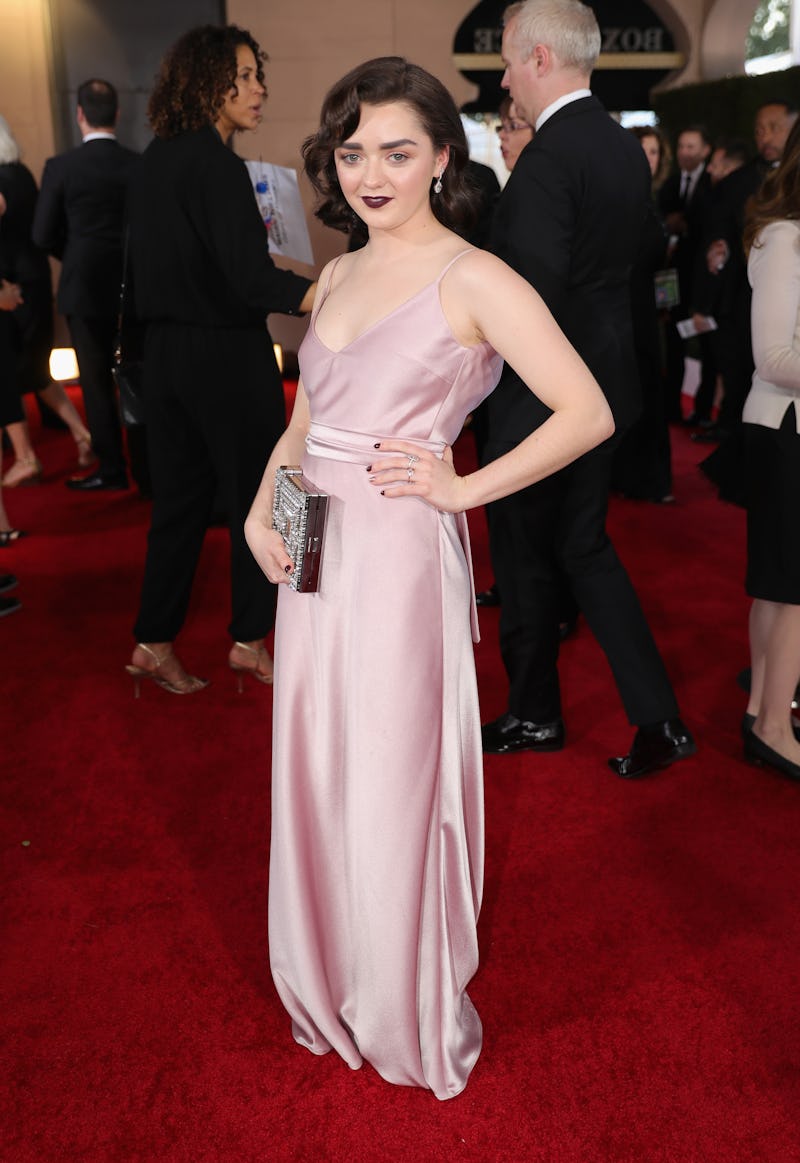 Neilson Barnard/Getty Images Entertainment/Getty Images
Love a bit of edge with a red carpet look? A fun accessory? Maisie Williams is probably your style icon. From frog purses to edgy makeup, she knows how to make a statement. Maisie Williams' outfit at the 2017 MTV Movie Awards was bound to be no different. The Game of Thrones actress usually steals the show, but she didn't make this year's MTV Movie & TV Awards. While most of us probably looked forward to seeing her along side co-star Sophie Turner (has there ever been a more dynamic duo than these two?), it just wasn't in the stars this year.
This year, the MTV award show featured both film and television, which means your favorite stars were in attendance — but not Williams. Game of Thrones was nominated for two awards (although the show didn't win), and while Williams didn't have an individual nomination, seeing her killing it on the red carpet still would have been crazy exciting, especially since Williams' style is so iconic. From her elegant 2017 Golden Globes look to her ultra cool Markus Lupfer Mexican Lucha Libre dress, Williams can basically do no wrong when it comes to style.
Although her Instagram hasn't been updated for two weeks, it's fair to say that Williams is working on a project or busy with something else.
And even if we didn't see Williams on this year's MTV Movie & TV Awards red carpet, we can still enjoy some of her best red carpet looks of the past.
So adorable!
That red gown is so gorgeous.
'Til next red carpet, I guess!