Malia Obama Moved Into Harvard & Twitter Thought It Was Too Adorbs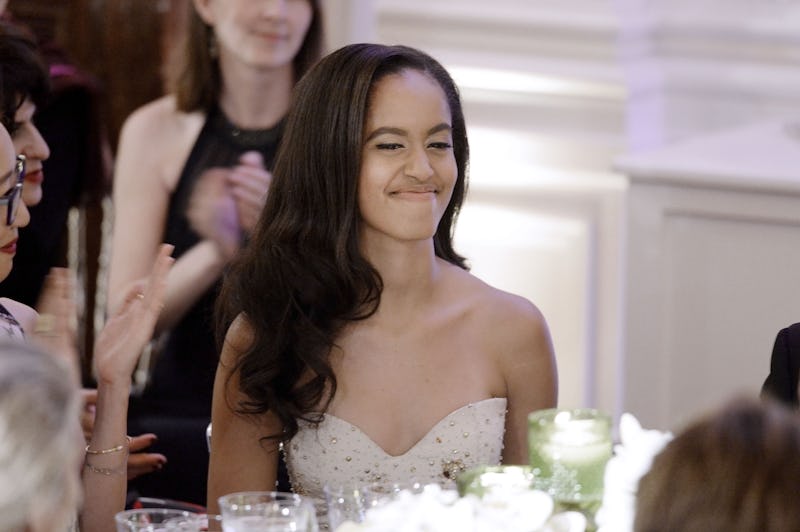 Pool/Getty Images News/Getty Images
Excited 18-year-olds are moving into college dorms across the country, but one new college student in particular has the rest of the country pumped about her move-in day. Twitter reactions to Malia Obama's Harvard move-in day proved that the former First Daughter is still a national treasure.
Obama and her parents arrived Tuesday to move Malia into the prestigious university, and of course, onlookers rapidly spread the news all over Twitter. But after years of practice, the family seemed to be completely immune to the reactions. The elder Obama daughter was spotted casually chatting with other first-years, and one reporter, The Boston Globe's Steve Annear, even tried to interview her — a request she politely declined.
Malia's first year of college is sure to be an exciting one, both for her and her fans. And it seems unlikely that this will be the last time that Malia will make headlines while at Harvard — there should be plenty of other opportunities to celebrate what are sure to be her many accomplishments over the years.
Her future may be just beginning, but that didn't stop the rest of American from freaking out on Tuesday, so enjoy these hilarious Twitter reactions.