These #MarchForOurLives Tweets Speak To Just How Huge This Movement Is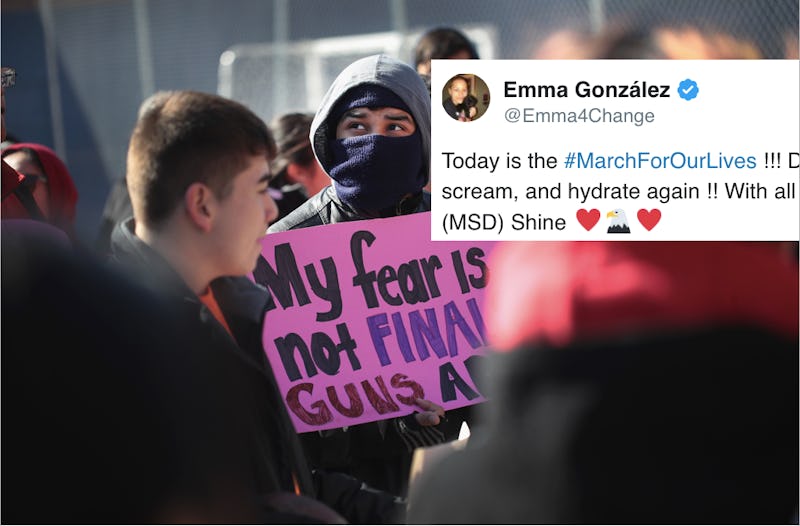 Scott Olson/Getty Images News/Getty Images
On the morning of Saturday, March 24, thousands upon thousands of people descended on the National Mall in Washington, D.C. for a massive March For Our Lives demonstration in support of gun control. If you want to follow along with the protestors and supporters of their cause, but for some reason you can't participate yourself, you might want to check out some of the March For Our Lives tweets currently making the rounds on social media.
The march, an event more than a month in the making, was organized in the aftermath of the deadly Stoneman Douglas High School shooting in Parkland, Florida last month. It's is set to include a number of speakers and performers, although Washington, D.C. is not the only location where a protest march is going down. There will also be simultaneous "sibling" marches happening in other cities and towns throughout America, and indeed, around the world.
And whether they're from people who're actually attending the protests, or whether they're from people watching all the activism from afar, there are plenty of people following and supporting the movement. Here are some of the many tweets about the high-profile march, in the nation's capital and beyond, on Saturday morning.