Someone Stole Kim Kardashian's Makeup Artist's Kit & The Story Is Actually Super Sad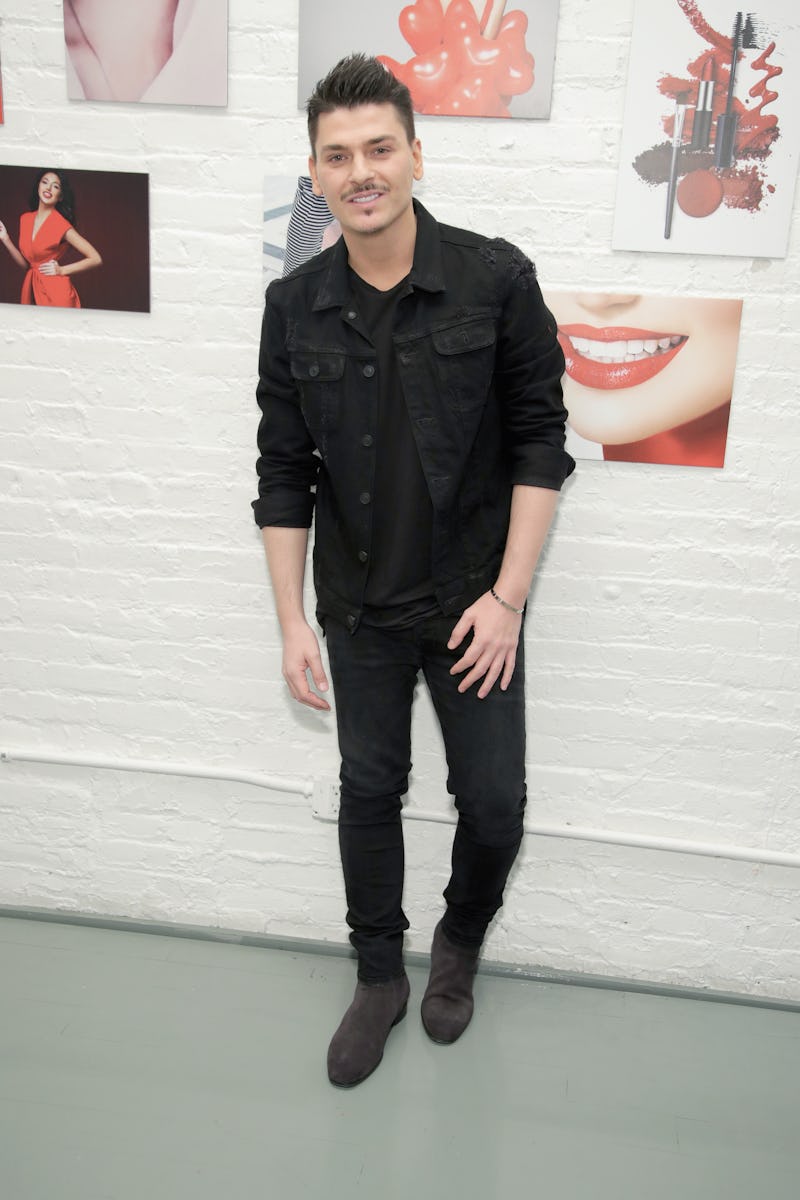 Cindy Ord/Getty Images Entertainment/Getty Images
For a makeup artist, a client list may be important, but many would say that nothing can come close to the value of a well-curated makeup kit. Unfortunately, one celebrity makeup artist has been separated from his. Kim Kardashian's makeup artist Mario Dedivanovic's makeup kit was stolen, but the mega-popular artist is trying to get it back by offering a hefty reward.
During Thanksgiving weekend, Dedivanovic was traveling with his kit — which contained a whopping 80 pounds of makeup and tools — when it went missing during his Jet Blue flight. While the airline is trying to help him recover his items, their efforts have come up empty so far. Now, Dedivanovic appears to be taking the search into his own hands — at least a tiny bit.
According to his Instagram account, the artist is offering a whopping $10,000 reward for the safe return of the kit to his skilled hands. While some may say that's silly, Dedivanovic explains that his kit is not merely makeup. Some of his brushes and tools have been with him for 17 years, and honestly, the amount of sentimental value attached to something like that can't be replicated. Now, he's on the hunt to retrieve the stolen bag.
As of press time, however, the bag has not been recovered, and it's been missing for a stunning five days. Despite this, the makeup artist hasn't lost hope that it could come back to him.
In an update posted to his social media, he explains that while he has been able to replace some of his items, he's still holding out for his original kit. Despite the sadness of the story, he's quite literally working through it. He posted an image of Mary J. Blige to his account that shows her looking stunning after his handiwork. Being the talent that he is, he can clearly work through anything — but there's nothing like the comfort of your own brushes.
Now, Dedivanovic is getting some serious help in finding the bag thanks to muse and friend Kim Kardashian. The reality television star and KKW Beauty founder took to her Twitter account and retweeted Dedivanovic's original call for help in finding his lost kit.
With that much star power behind the request, something has to eventually show up, right?
For many creatives, the tools they use for their work hold special meaning. According to Refinery29, Dedivanovic said that every brush in his kit had aged with him and his career. As such, each tool wasn't just simply worn in perfectly, but carried memories from his travels and his experiences.
While the kit may or may not be worth the $10,000 reward (though, it totally could be given how extensive Dedivanovic's work is and how costly makeup can be), what's worth more is his attachment to the products and tools inside.
He is still moving on, though. According to an Instagram story, he has already replenished part of his kit — including his brushes. While he admits that he's not quite used to them yet, he will be with time.
Some may be extra judgmental of a celebrity makeup artist with connections to the industry, but Dedivanovic appears to be doing as much as he can to retain his professional clients — like Blige — and search for his missing luggage at the same time. Honestly, it really doesn't get more professional than that.
If you're a fan of Dedivanovic, there doesn't appear to be much you can do at the moment except for keep your eyes peeled. If you see a piece of 80 pound, brown-toned Rimowa luggage, you know who to call. Until then, sending out good vibes to Dedivanovic can't hurt anything.