Mario Lopez Lands A Sweet Hosting Gig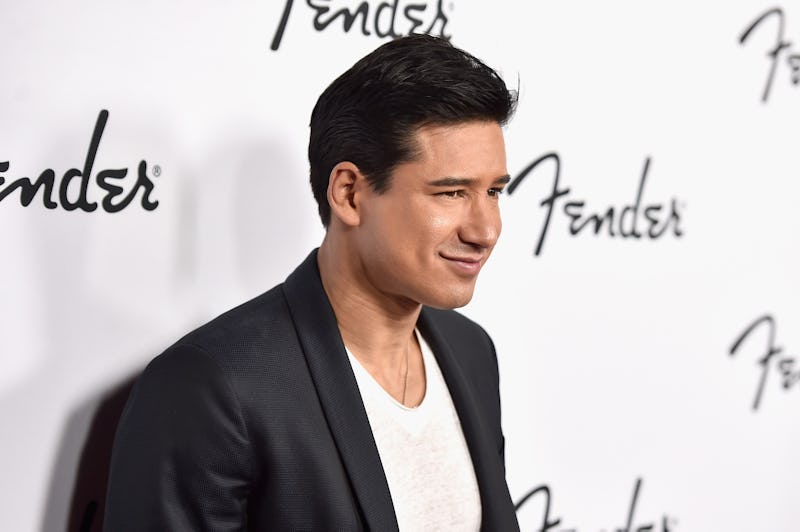 Alberto E. Rodriguez/Getty Images Entertainment/Getty Images
After watching years and years of reruns of Saved by the Bell, I can confirm that I will follow A.C. Slater wherever he goes — and I know I'm not the only one. Which is why it's great news that Mario Lopez is set to host Candy Crush, according to TheWrap. You may be familiar with the mobile game of Candy Crush, an app in which you must match candies to win. And if so, you may be wondering what that has to do with the one-and-only Lopez. But I think the answer is pretty clear — with his enthusiasm and charm, the actor and television personality can make any game interesting, including an app turned into a game show. He's just that good.
Lopez excitedly announced on Thursday via Twitter that he will host the CBS live-action game show. The hour-long Candy Crush is set to premiere on Sunday, July 9, and he stated in his announcement that he was just about to start shooting the first episode of the upcoming show. His bizarre noise of glee at the end of the the announcement is all of us, getting psyched to see another iteration of Lopez in our daily lives.
The game show plays off its app parent in the best possible way. During the game, teams of two will use their "wits and physical agility" to compete against other teams on giant, interactive (and hopefully candy-decorated) boards, according to TheWrap. Competitors must use their bodies to "swing, slide, and swipe" to make the matches necessary to "conquer" Candy Crush and be named champions.
Those of us who simply aspire to see Lopez doing his thing, whenever and wherever, aren't the only ones excited about this new game show. As executive producer Matt Kunitz said in a statement to The Hollywood Reporter, "Mario Lopez is a perfect fit to host Candy Crush. As a big fan of the game and a competitor by nature, his larger-than-life enthusiasm matches the size and scope of our show."
Lopez himself reiterated his love of the game, telling THR, "As a player, I am excited to step into the real life Candy Crush Arena." I can't help but get the giggles when I think about Lopez chilling on set and requesting, "Hey guys, can we hold off for just one second before starting out again, I've made it the hundredth mixed mode level and really need a moment to bask in my glory."
Stay tuned and stay pumped for more Lopez, coming to your screens this summer. Game shows have never been so adorable and well-dimpled.