The Company Behind Your Fave '90s Candies Was Just Ranked One Of The Best Places To Work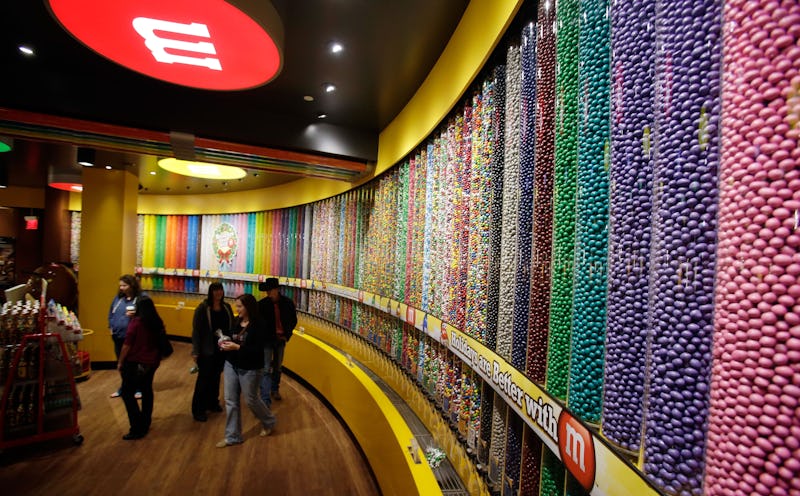 Isaac Brekken/Getty Images Entertainment/Getty Images
Typically when you hear the term work perks, it is in the context of free coffee in a staff room, or maybe a company mug. When Fortune's list of best places to work has been released in the past, the most highly rated have typically been tech companies, or other notable household names. Though this time, one of the top companies is likely only one you name drop when you're having a treat. If working at a candy company was not sweet enough in and of itself, a recent report describes Mars Inc. as one of the world's best places to work.
Each year, Fortune magazine collaborates with Great Place to Work to create a list of the best places to work. For the second year in a row, information technology company Salesforce clinched the top spot. But, a new addition to the list is the company responsible for satisfying your sweet tooth: Mars Inc. Yes, not only to employees of Mars Inc. get to take advantage of the fact the company for which they work is responsible for M&Ms, Twix Bars, Skittles, and Milky Way, they get some pretty great office perks, too.
Did you know Mars Inc. is also behind Whiskas cat products and Royal Canin dog food? With this in mind, perhaps it should come as little surprise you can bring your dog to work. That alone would be enough to encourage many prospective applicants to apply, but wait, there is much more.
According to an employee who spoke to Fortune, the company culture is as phenomenal as its candy. They report, "...all of our desks are open layout, and everyone is like a family in this together. We have the freedom to come and go as we please and no one is micro-managing us or checking to make sure we are doing what is expected."
Plus, an insider (aka Bustle's Emma Lord, who used to deliver cupcakes in the area) tells Bustle that the Mars, Inc. headquarters in McLean, Virginia is absolutely filled with candy. Perhaps that is to be expected, though. Chances are employees also get a first look at (and taste of) forthcoming confections.
If you're questioning the reliability of Fortune's list, rest assured the compilers do not approach the job lightly. Food & Wine explains the process begins with written reviews submitted anonymously by a total of 2.7 million employees in over fifty different countries. Then, the companies were scored on five distinct areas of excellence: respect, fairness, pride, camaraderie, and trust. Bonus points for consistency were given to those companies which had previously appeared on the list, and voilà! You have a list of the best places to work.
As mentioned above, Salesforce took the top spot, Hilton ranked second, and Mars Inc. took third. The top ten was rounded out by Intuit Inc., The Adecco Group, DHL, Mercado Libre, Cisco, Daimler Financial Services, and SAS Institute Inc. Other notable names on the list include Hyatt Hotels Corp., American Express, 3M, and Adobe. But, there is only one candy company on the list, so you be the judge of which one ranks first in your heart.