"Me Voting In 2016 Vs. 2018" Memes Will Get You Even More Fired Up To Hit The Polls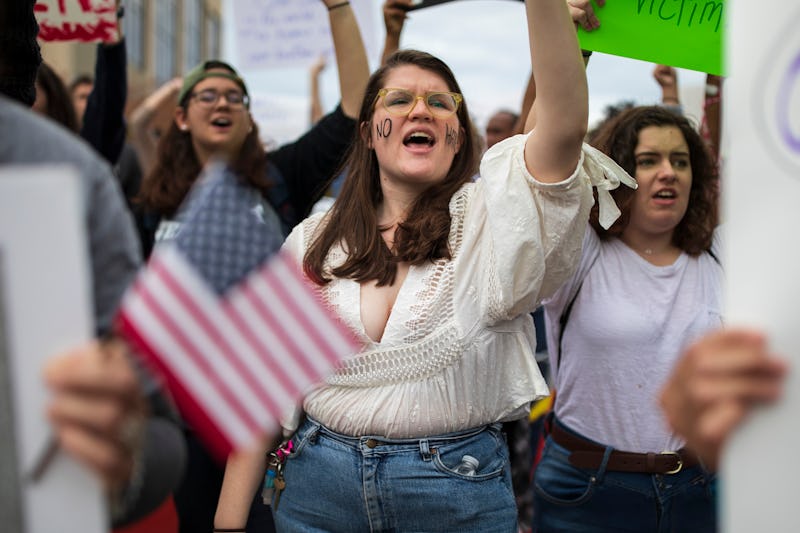 Drew Angerer/Getty Images News/Getty Images
In case you needed any further evidence of how seriously people are taking the midterms this year, the "Me Voting in 2016 vs. 2018" memes and tweets circulating on Twitter have made it pretty obvious. The trend, which went viral on Monday, has been ripping through social media with side-by-side comparisons of how voters felt in 2016 versus how they feel now. The general sentiment was apparent: in 2016, it was an election, and in 2018, it feels way more like a battle.
Of course, plenty of people used this as the perfect moment to throw in some serious cultural references and "then and now" pictures for celebrities. Most of the memes are pretty hysterical, but there's also a somber undercurrent to all of them, given what they represent: that people now feel like they have to fight for their country during the midterm elections on Nov. 6.
The collective exhaustion of the last two years has never been more obvious and on display than it is in this memes. It makes sense: these are the first nationwide elections since Donald Trump was elected, and the last two years have been filled with controversy.
There's nothing quite like tragic comedy to entertain— and these memes definitely do the trick.