Meghan King's Baby Wasn't Named After A Ski Resort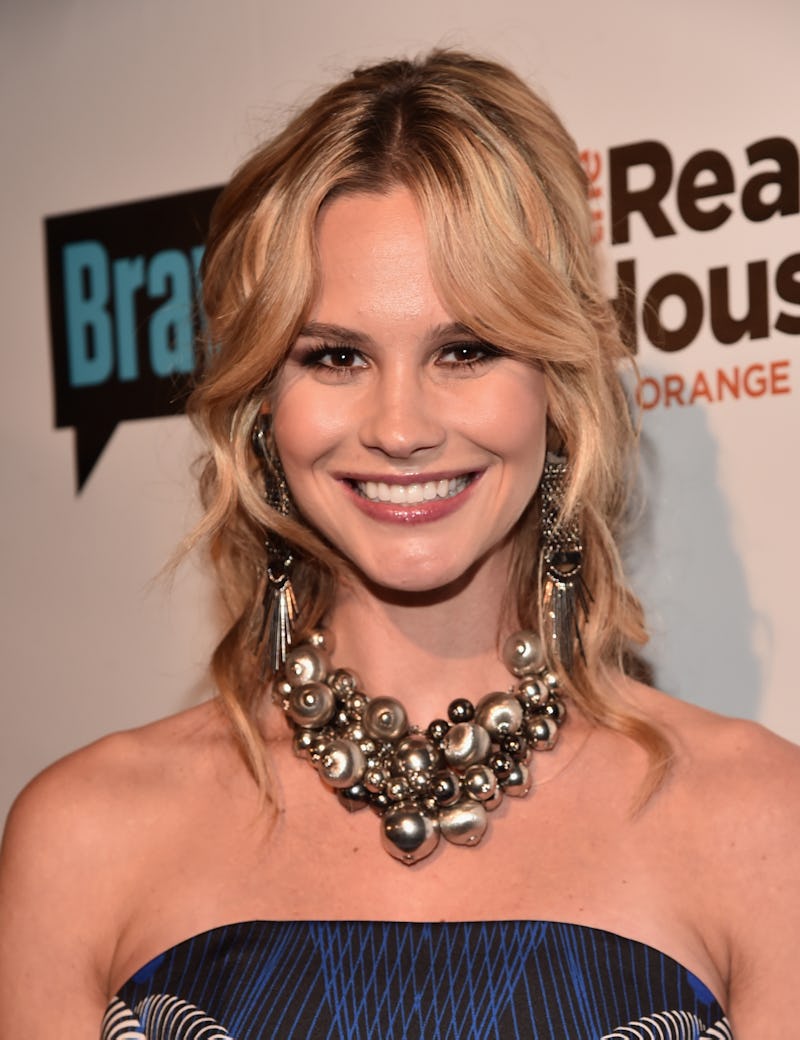 Alberto E. Rodriguez/Getty Images Entertainment/Getty Images
There's always some type of meaning behind a name, and the same goes with the inspiration for Meghan King Edmonds' baby's name. It's logical to assume that she and her husband, Jim Edmonds, named their daughter, Aspen, after the ski resort town in Colorado, but that definitely isn't the case. Though, nature did play a huge part in the two finally agreeing on their little girl's name.
It wasn't easy at first to settle on a moniker. As the Real Housewives of Orange County star told Bravo's The Daily Dish, "I came up with a lot of ideas and Jimmy pretty much said no to every single one. There was a couple [of names] that he liked, but that was the one that we both decided on."
They decided on Aspen was while they were in Idaho and looking outside. "We were at our house in Idaho and we were just talking about names," she explained. "And there's Aspen trees right outside the window of our house and we said, 'What about Aspen?' and that was it." What they liked so much about Aspen was that it was girly, but also interesting. "We thought it sounded feminine and unique, but not crazy out there. So we both really liked it."
As for Aspen's middle name, which is Meghan's maiden name, she told The Daily Dish in October 2016 that Jim wasn't quite sure about that choice. "Her middle name is King," she dished. "That's her name. Jimmy's like, 'Wait, wait, like aren't we going to talk about her middle name?' And I'm like, 'Do you want to talk about her last name? Like we can change that if you want to talk about her middle name. Otherwise her middle name is King.'"
Clearly, they made the perfect decision with Aspen's name. Have you seen her wardrobe? Her attire 100 percent supports her outdoorsy name.
First, this has is everything and more:
And here she looks like a warm, cuddly bear:
Again, another top-notch hat. Oh, her winter coat is also so on point:
Yeah, Aspen was absolutely the right name choice.