Meghan Markle's Official Royal Biography Has Been Changed For The Best Reason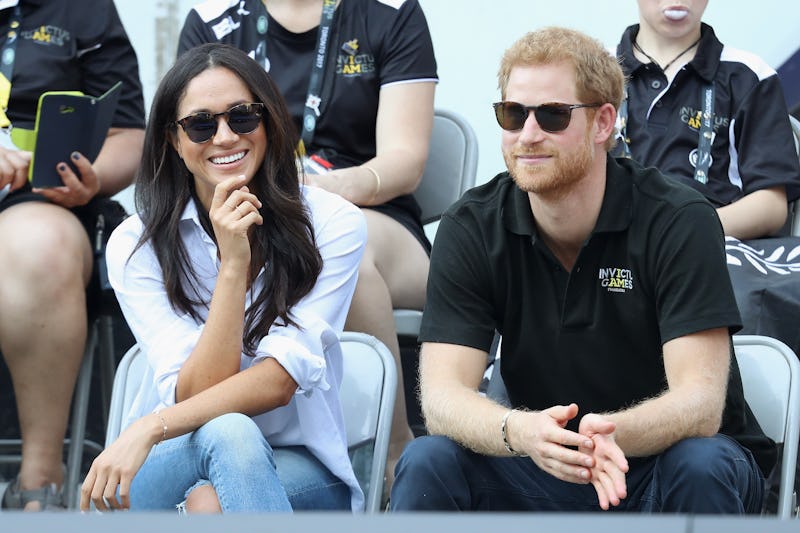 Chris Jackson/Getty Images Entertainment/Getty Images
Published a few hours after the royal wedding, Meghan Markle's royal biography page on the royal family's website gave an insight into the now Duchess of Sussex's past, including her work for multiple charities and organisations, as well as information on her education. There was, however, one glaring part of Markle's history missing — her successful acting career.
Thankfully, Markle's bio has been updated. The move was made without fanfare, though people soon noticed a lengthy paragraph detailing her work on the US drama Suits appearing on her page. Before, the biography only briefly mentioned Markle "filming in Toronto", rather than actually describing the work she produced as an actress.
The paragraph detailing her career now reads:
After university Her Royal Highness worked as an actress, appearing in film and television. She most notably played the role of Rachel Zane on the series Suits for seven seasons, completing over 100 episodes. Whilst working on Suits, The Duchess moved to Toronto, Canada where the show was filmed; she feels very connected to Canada, as it became a second home to her.
Her lifestyle website The Tig is also mentioned, and is described as a site that "she used as a platform to discuss social issues such as gender equality in additions to articles on travel, food and fashion."
It was a shame to not see her career be recognised on the first incarnation of the page, and the omission actually caused quite the uproar on Twitter. We'll never know whether or not Kensington Palace were made aware of this lack and decided to change tack, but the changes are interesting nevertheless.
As Victoria Murphy mentions in the above tweet, Markle spent 15 years in an extremely competitive and often challenging industry and made a rightful name for herself. She utilised her growing position as an actress and celebrity to champion her personal beliefs and causes, eventually becoming the UN Women's Advocate for Women's Political Participation and Leadership in 2015.
Her role for the UN didn't even come about because of her acting career, it was all down to her work on The Tig. "I write a lot of think pieces about women's empowerment or equality and I put them in the Beauty category," Markle said during an interview with The Aesthete.
"After I had written a piece on Independence Day about personal independence, I received an email from the Senior Adviser to the Executive Director of UN Women saying that they really liked what I was putting up, what I was using it for, and they wanted to work with me."
Through passionately writing about her beliefs and advocating the importance of self-love and well-being, there was no doubt that Markle would use her growing platform to continue the work she began with The Tig and the UN.
Judging by the biography, there seems every likelihood that Markle will continue her work as an advocate for women's empowerment and more as she transitions into her role as the Duchess of Sussex. You only have to look at the work that Princess Diana accomplished during the late '80s and early '90s, where she supported over 100 charities as president or patron, to see the enormous impact a royal role can command. As stated in her biography on the royal family's website, Princess Diana "did much to publicise her work on behalf of the homeless and also disabled people, children and people with HIV/AIDS."
Even though it took a while for Kensington Palace to fully recognise Markle's work as an actress, it is a refreshing site to see her hard work acknowledged on the Royal Family's website, and I can't wait to see what more she achieves as time goes on.