Melania's Facial Expressions At Big Moments Suggest She's Often Deep In Thought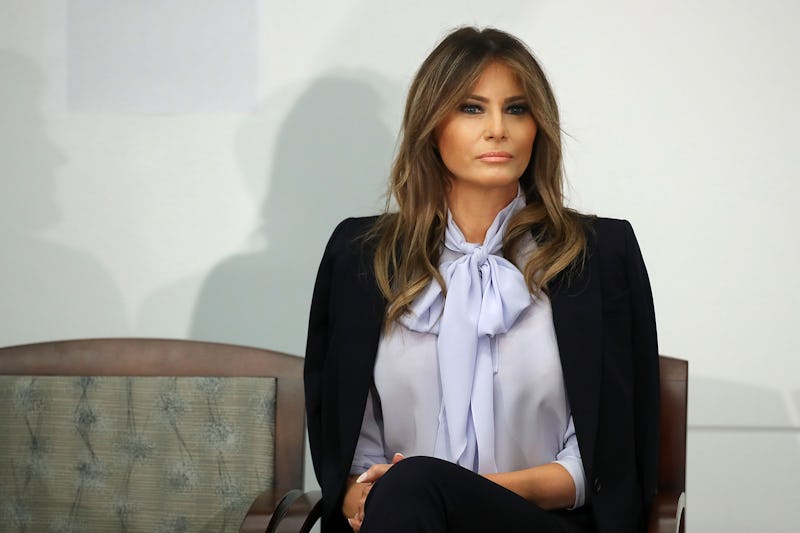 Chip Somodevilla/Getty Images News/Getty Images
Though they are frequently photographed and, oftentimes, very active on social media, women in the Trump family rarely divulge many private personal details about themselves. Because of this, onlookers are often stuck trying to make sense of their photos, and what they're doing when a photographer catches them off-guard. The first lady is no exception, and Melania Trump's facial expressions, especially at big moments, have been making headlines for years.
It's important to keep in mind that a photograph only represents a quick blip in time, and that facial expressions aren't always as telling as you might think. On top of that, it's consistently difficult to decipher exactly what Melania is thinking at any given moment. In many ways, she's perfected the art of the poker face.
Like other members of the Trump family, Melania is no stranger to being constantly photographed. Whether it's a formal portrait inside of the White House or the paparazzi snapping photos of her outside of D.C., the first lady is virtually always camera ready. But while she's no doubt prepared, nobody can be "on" at all moments, and candid photos of Melania seem to offer a glimpse into her emotions, even if it's fleeting.