Twitter Reacts To Jodie Whittaker As 'Doctor Who's New Doctor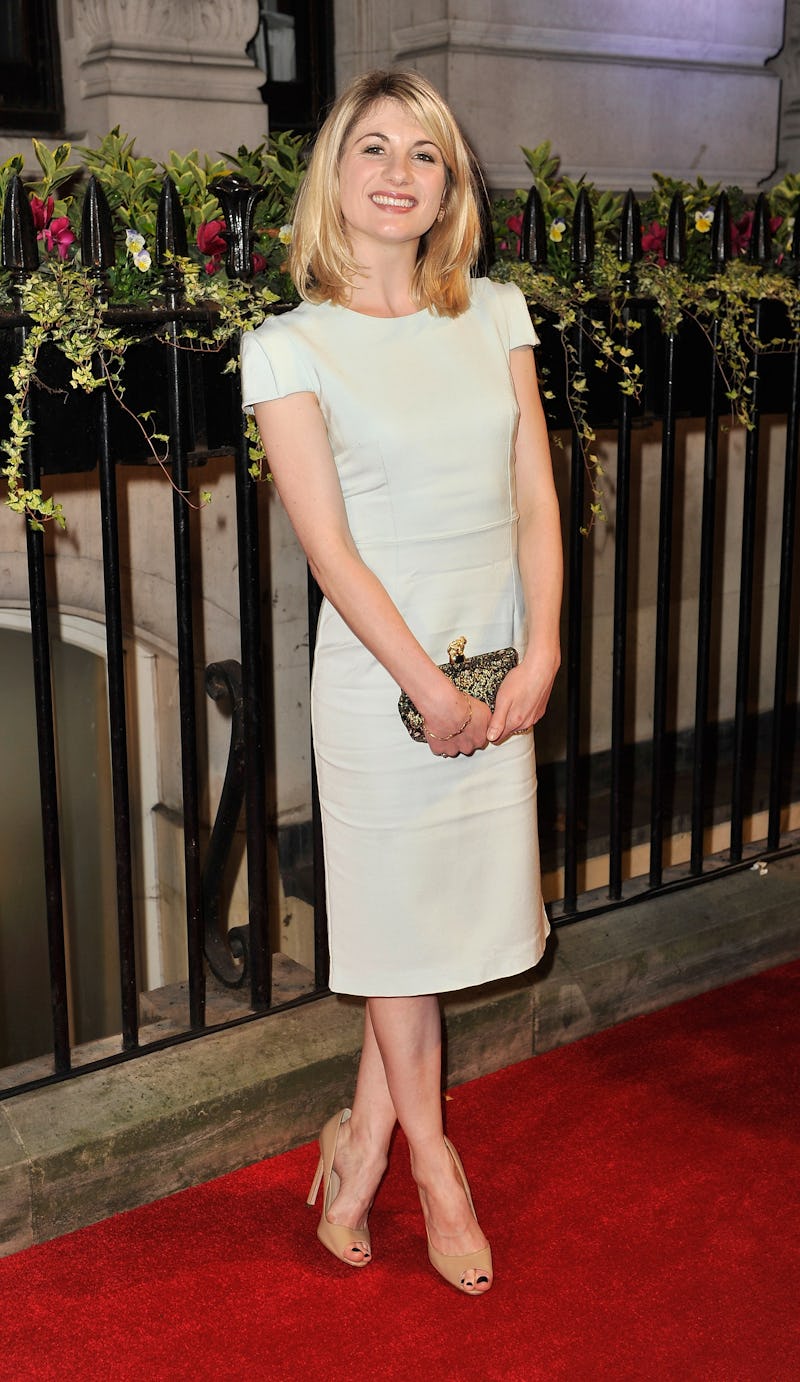 Gareth Cattermole/Getty Images Entertainment/Getty Images
Doctor Who's 13th Doctor was officially announced on Sunday afternoon, and the news is has been cause for much excitement. For the first time in the science-fiction series' history, Doctor Who's 13th Doctor is being played by a woman, Jodie Whittaker. The big news was shared by BBC via a special promo video that aired after the men's singles finals at the Wimbledon Championship, and the Twitter reactions to the first woman doctor on Doctor Who definitely did not disappoint.
The British sci-fi series has chosen Whittaker (Broadchurch) to play the 13th Doctor and, according to BBC, the actor will step into the role during this year's Christmas special. Whittaker will be the first woman to play the title role since the series first began back in 1963 and she succeeds Peter Capaldi, who has played The Doctor since 2014. "It's more than an honor to play the Doctor," Whittaker told BBC. "It means remembering everyone I used to be, while stepping forward to embrace everything the Doctor stands for: hope. I can't wait."
Most of the reactions from fans of the show have been encouraging and hopeful — and, of course, that resulted in some priceless tweets about the first woman doctor on Doctor Who.