The Teen Who Urged Her Boyfriend To Kill Himself Is Found Guilty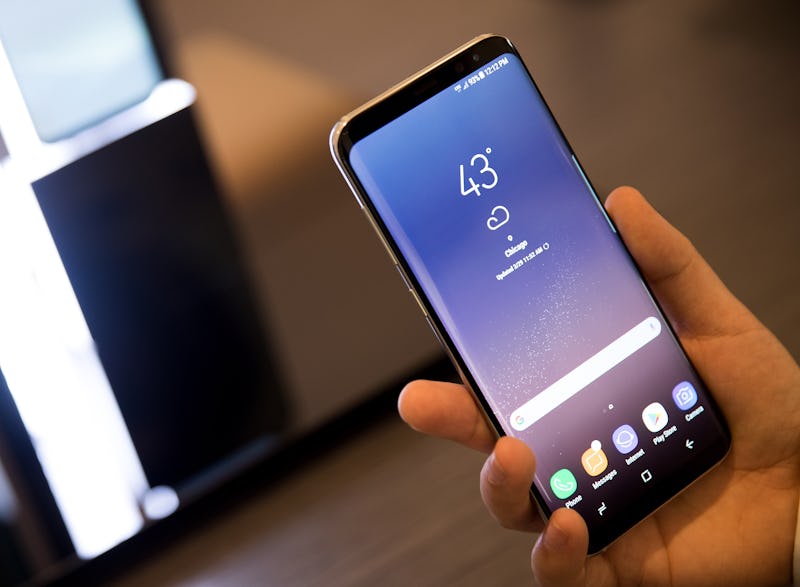 Drew Angerer/Getty Images News/Getty Images
Following a weeks-long trial, a young woman named Michelle Carter was found guilty of involuntary manslaughter on Friday for urging her boyfriend to kill himself in a series of text messages. According to The New York Times, many legal experts expected Carter to be acquitted, but the eventual verdict suggests someone's words alone can now be legally interpreted as the direct cause of another person's suicide.
In July 2014, Carter, then 17, told 18-year-old Conrad Roy III — whom she described as her boyfriend — to kill himself. Consequently, Roy pumped carbon monoxide into his truck as he sat inside, breathing in the toxic fumes. At one point, Roy got out of the truck because he felt sick, but Carter told him over the phone to "get back in." The next day, Roy was found dead. Carter admitted in other text messages that she had not contacted anyone to notify them of Roy's actions, but she did send him an apology after he was already dead.
Juvenile Court Judge Lawrence Moniz handed down the verdict after a nonjury trial, during which prosecutors argued that Carter's messages and Snapchats to Roy caused his death. Moniz ruled that Carter had created an environment to cause harm, according to The Washington Post.
During her trial, Carter's defense team argued that Roy would have committed suicide with or without Carter's urging. In response to the prosecution's statements about the impact of Carter's messages, the defense remarked that Roy had depression, and had allegedly attempted suicide on a previous occasion.
As a result, the case led to some important legal questions, as indicated by the Post: "Can a person be charged and convicted in someone's death even if she was not with the victim when he died? And can a person be found guilty of killing someone based solely on what she said in text messages?"
Moniz's ruling signifies that, at least on a legal basis, he believed the answers to both questions was "yes." But the evidence used to justify the ruling was extremely complex. In order to arrive at an involuntary manslaughter charge, the prosecution essentially needed to prove that Carter's words killed Roy. Furthermore, Massachusetts — where the trial took place — is distinct from many other states because it doesn't have any laws preventing people from encouraging others to commit suicide.
Daniel Medwed, a law professor at Northeastern University, told The New York Times that the guilty verdict "sends a strong message to people that using technology to bully people into committing suicide will not be tolerated," but even he was surprised by the outcome. Much of the skepticism regarding the verdict seems to be rooted in the fact that Carter was not physically present at the time of Roy's death. However, Assistant District Attorney Katie Rayburn delivered a statement suggesting that technology has changed what it means to be present in another person's life.
"It's a new day and age, your honor, and the phones that we have now allow you to be virtually present with somebody," Rayburn said. "People fall in love on the internet and via text, people bully via text and the internet, and you can encourage someone to die via text."
Carter will be free on bail until August 3, when she's slated to attend her sentencing hearing. During this time, she will not be allowed to leave Massachusetts without a judge's permission.