These Michelle Wolf Jokes At The White House Correspondents' Dinner Will Make You Gasp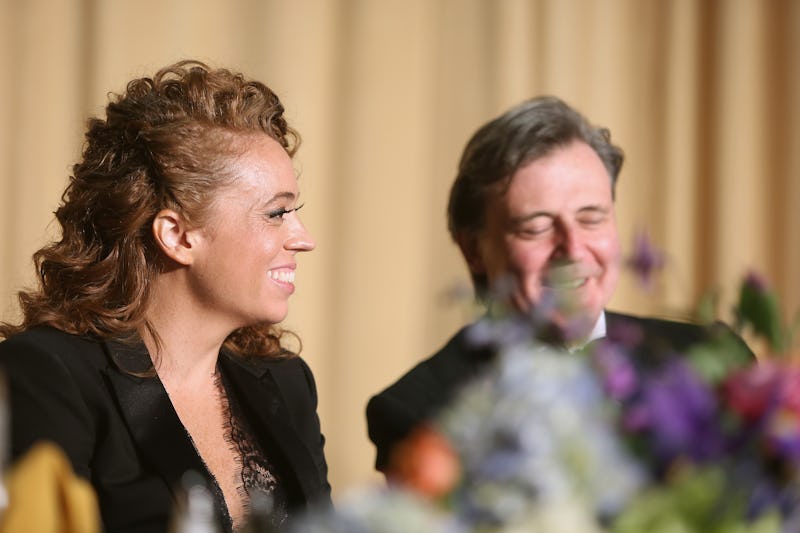 Tasos Katopodis/Getty Images Entertainment/Getty Images
On Saturday night, dozens upon dozens of members of the media, political, entertainment, and comedy elite arrived in Washington, D.C. for the 2018 White House Correspondents Dinner, and just like every year, it was a much ballyhooed and closely watched affair. And despite the fact that President Donald Trump did not attend the dinner, he still got his fair share of jabs thrown his way ― mostly from the entertainer of the night, Michelle Wolf, whose White House Correspondents' Dinner jokes drew laughter, gasps, applause, and a lot of nervous giggles.
Just like last year, Trump decided to skip the dinner, and instead held a political rally in Michigan. This earned him some harsh criticism from Wolf, who prior to the big night accused the president of acting "cowardly" for skipping the event.
Once her routine got underway, you could definitely see why she wanted to deliver the jokes to him face-to-face. Many people on social media praised her hilarious, vulgar, and at times searingly pointed material as she viciously roasted many of the members of the media in attendance, as well as the Trump officials who decided to show up, like Kellyanne Conway and Sarah Huckabee Sanders. Here are some of the funniest and most scathing jokes Wolf dished out at the dinner.