Why Mike Fleiss' Statement About 'The Proposal' Scandal Needs To Lead To Change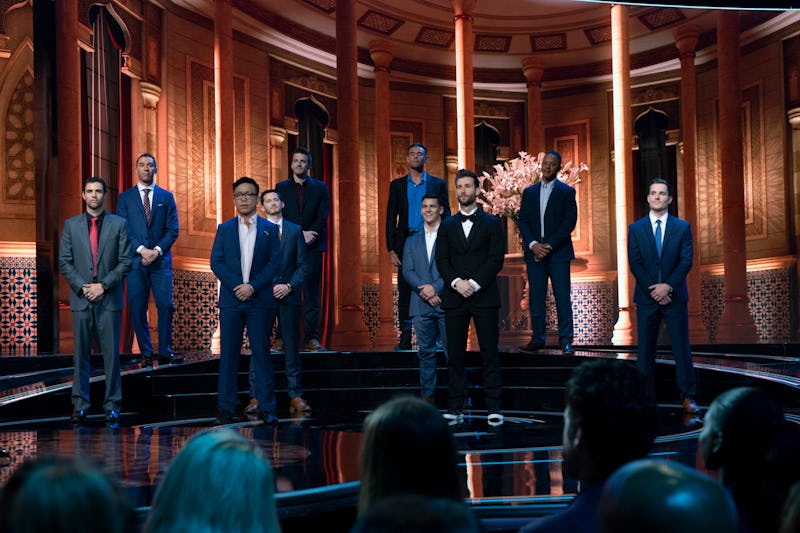 ABC/Byron Cohen
After a string of controversies involving a contestant on ABC's The Proposal and another one on The Bachelorette, creator Mike Fleiss has pledged to "do better" in vetting candidates for the reality shows, according to Deadline. Fleiss' statement, which he issued in a tweet on Sunday, comes after ABC pulled an episode of The Proposal when a woman claimed a contestant facilitated sexual assault.
The allegations against the contestant, Michael J. Friday, came on Thursday. In a Facebook post, Erica Denae Meshke claimed that the contestant "was directly responsible for my date rape." (Bustle has reached out to Meshke for comment on the allegations.) Friday has not publicly addressed the allegations made against him. Last week, ABC and Warner Horizon Productions issued a statement about the claims to Bustle and other outlets, saying,
"An allegation has been made against a contestant on next week's episode of The Proposal. While the accusation was not related to the contestant's appearance on the program, we take it very seriously. ABC and the producers of The Proposal are pulling the episode while this matter is under review."
On Saturday, Fleiss seemed to defend the show and the network, tweeting that they couldn't have known about the alleged assault if it hadn't been reported. "How are we supposed to find out about something that's never been reported??? #TheProposal," Fleiss tweeted. He seemed to walk back that statement in his tweet on Sunday, though, writing that those behind the scenes need to "find ways to do better." Fleiss tweeted on Sunday,
"For the record, I am horrified that any of these abusive *ssholes are on our shows. We are working very hard to find ways to do better."
Hopefully, his comments will lead to a better or more thorough vetting system for contestants.
Fleiss used the term "abusive *ssholes," plural, seemingly because The Proposal isn't the only one of his shows that's been involved in a recent scandal. Lincoln Adim, a contestant on the current season of The Bachelorette, was recently convicted of indecent assault after the show's filming.
As Reality Steve pointed out, a background check should have revealed that Adim had been charged with assault, even if he hadn't been convicted yet, since the incident reportedly happened in 2016. (Previously, the Suffolk DA Press Secretary confirmed the charges against Adim to Bustle via a prepared statement that was identical to the one he gave Reality Steve. The DA also confirmed the identity of Adim's lawyer for this case, Greg Johnson. However, Johnson would not confirm his representation, nor did he issue a statement on behalf of his alleged client.)
The fact that it went unnoticed by The Bachelorette's team raised a lot of questions about the vetting process for contestants appearing on the show. Warner Bros. issued the following statement to TMZ about the allegations against Adim:
"No one on the 'Bachelorette' production had any knowledge about the incident or charges when Lincoln Adim was cast, and he himself denied ever having engaged in or been charged with any sexual misconduct."
"We employ a well- respected and highly experienced third party who has done thousands of background checks consistent with industry standards to do a nationwide background check in this case. The report we received did not reference any incident or charge relating to the recent conviction - or any other charges relating to sexual misconduct."
"We are currently investigating why the report did not contain this information."
In addition to the claims of assault, there have been several Bachelorette contestants in recent memory who've been found to have questionable social media presences, too. A contestant on the current Bachelorette season, Garrett Yrigoyen, allegedly "liked" posts on Instagram that were homophobic and racist. He issued an apology after the news was made public, writing that he took "full responsibility for my 'likes' on Instagram that were hurtful and offensive."
Fleiss' statement and pledge to "do better" are a step in the right direction, but at the end of the day, it is action that is needed, not promises. Going forward, let's hope that ABC will be proactive in its background checks to make sure scandals like these don't happen on the shows.