Runners Everywhere Are Honoring Mollie Tibbetts In Such A Fitting Way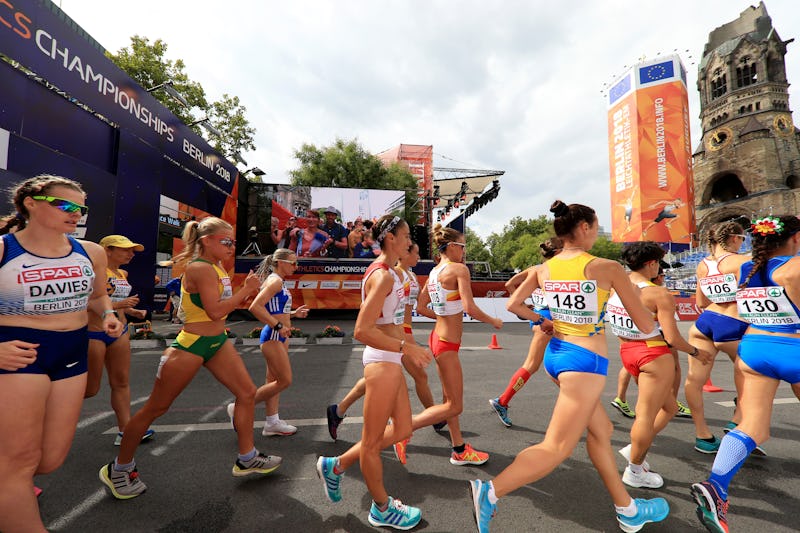 Stephen Pond/Getty Images Sport/Getty Images
If you think of running as an individual sport, there's a good chance that you've never dedicated yourself to it. Sure, you may often run alone and you usually compete alone, but there's a camaraderie that exists between you and everyone else who puts on their shoes and gets themselves out there, rain or shine, hot or cold, to push towards some faraway goal on some unknown course. Rarely has that camaraderie ever been so evident as with the #MilesForMollie tweets dedicated to Mollie Tibbetts, the University of Iowa student who tragically lost her life while she was just out for a run.
The hashtag began spreading over the weekend on Twitter, with hundreds of runners of all stripes jumping in to add their own messages, and even Runner's World magazine picking up the story and giving the hashtag even more visibility. #MilesForMollie stories included some women saying that they wouldn't give up their chances to lace up and run in Tibbetts' honor, and others sharing their experiences of being harassed on the road — a frequent occurrence for female runners, which Tibbetts sadly experienced as well, according to CNN. It didn't stop there, though — there were also men there pledging to help build a world where women can run everywhere safely, and entire running teams dedicating their weekly training runs to Tibbetts.
Maybe you're not a runner yourself — but after reading a couple of these tweets, you might just want to go out and grab yourself a pair of running shoes.
This article was originally published on